"Sakura" edition M9E from Klav x Daytoner X Pure Arts... a Smeye World exclusive release!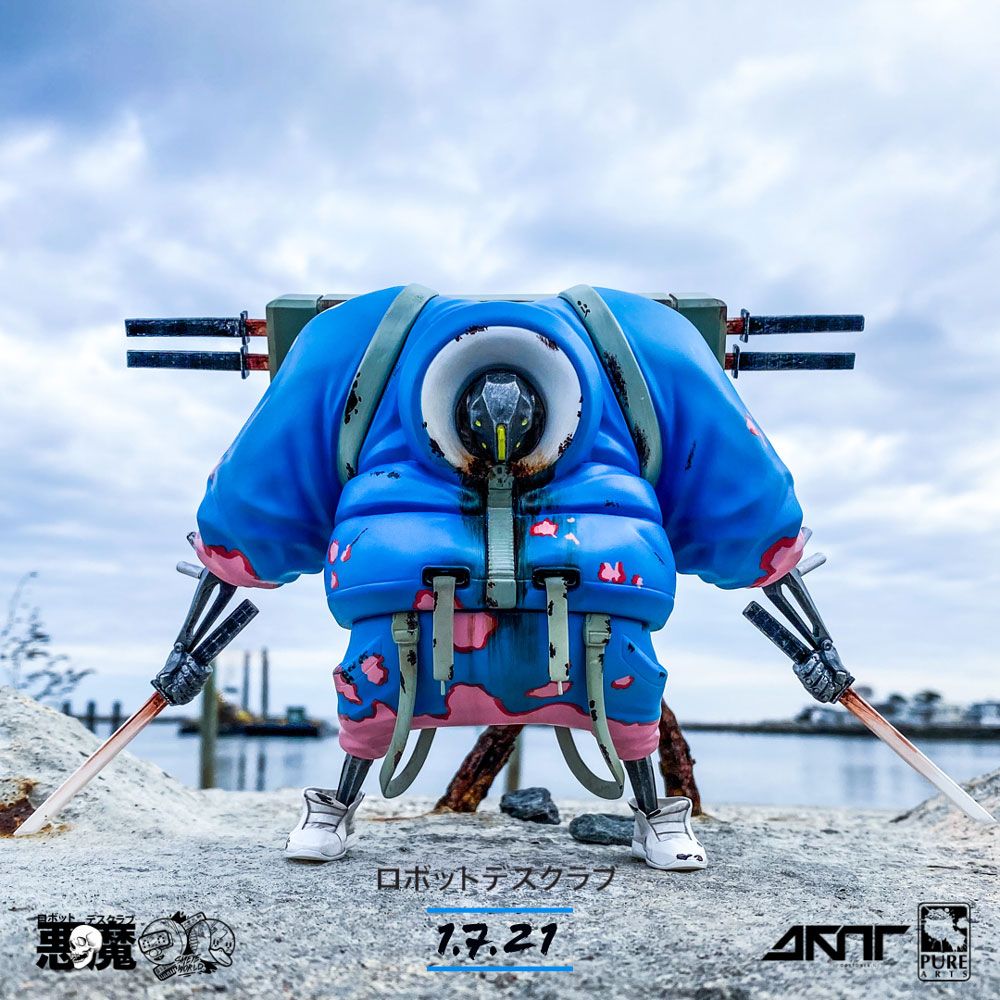 Whoa... an awesome exclusive M9E(Master 9 Eyes) release from the folks over at
Smeye World
as they have teamed up with
Daytoner
X
Pure Arts
along with the artist
Klav
for his epic rendition of what they are calling the "Sakura" edition! This will be released
HERE
this coming Thursday, January 7th at 9am PST for $105 a pop and will be limited to 250 pieces each... standing 5.5" tall, this vinyl figure features some epic weathering and paint! Klav writes "
When I received the blank Master 9 Eyes, I left it untouched for a few days. I wanted to find a scheme that would work on the form, and also pay tribute to Daytoner's design, which was obviously influenced by Japanese culture. I ended up with an abstract version of Sakura (cherry) blossoms falling in a blue sky. Reminiscent of a trip that my wife and I took to Mt Fuji a few years ago. The scheme also references my background as a scale modeler by uses a popular airplane camouflage style from WWII. My hand painting style of heavy weathering and grime was purposely subdued to not make the form too complicated and allowing the focus to be drawn to specific features. The production paint exactly duplicated my hand painted master on the toy.
"
Oh, and not to be outdone by the production release, the "Sakura" edition M9E release will accompany Klav's TANK CLUB Sakura (Which is LE6 hand painted vinyl tank figures) and the M9E also has a custom that can be won via Sakura purchase, it's titled "Nuclear Sunset". Gahhhhh, so much goodness!!! Don't miss out on it all - this kicks off
HERE
at the above date and time!