Rob-OX Urban Toy from JeAA & Project 7 to 1!
Artist John Eugene Atendido Avila aka
JeAA
shares with us today his most recent Urban Art toy release, the first of 2021, and this is an exclusive collaboration piece with
Project 7 to 1
. The Project 7 to 1 x Art of JEAA "Make Your Own Luck" Ox. Every figure is handpainted and signed. Limited run of 12. Each Package also includes a sticker, postcard painting, and a signed certificate of authenticity by JeAA!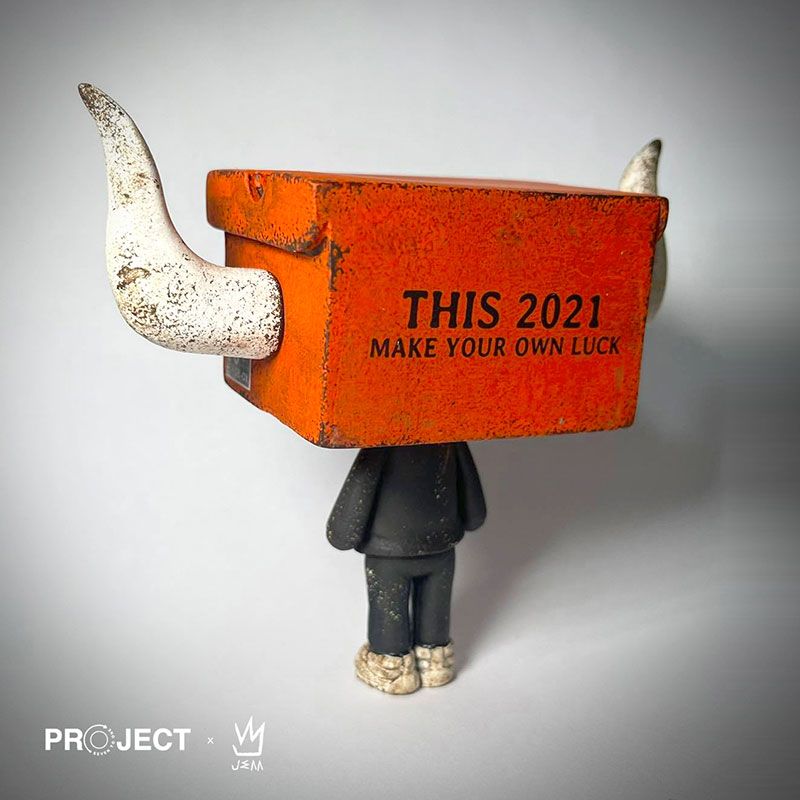 Usually people buy figures to "bring them luck". JeAA personally believes we make our own! We don't just wait around for good things to happen. We work hard and become better everyday so when opportunity comes, you are prepared. In short, make your own luck. Project 7 to 1 mentions, "
Every time you see this figure on your work desk — remember our mantra: 8am-5pm build your career, 7pm-1am build your dreams.
" The release date will be this February, 2021, and the resin figures stand 4.5" and will retail for $95. For updates check the JEAA site
HERE
as well as his
Instagram
as well!