MechatroWeGo is back in a new super fun 80's inspired colorway!!!
Inspired by the Italian design group
Memphis
, Mr. Kobayashi - the original creator of MechatroWeGo and mastermind behind CHUBU MECHATRONICS - provided color chips and paint samples in a soft pastel palette to define the color scheme.
Sentinel
worked its production magic to deliver a product that faithfully matched the colors of Kobayashi's original prototypes... with a sweet 80's twist! If you're not familiar with the 1/35 scale (3" tall) MechatroWeGo releases from Sentinel, then you are in for a treat - there is an unbelievable amount of articulation and poseability packed into a small robot figure for 100% FUN!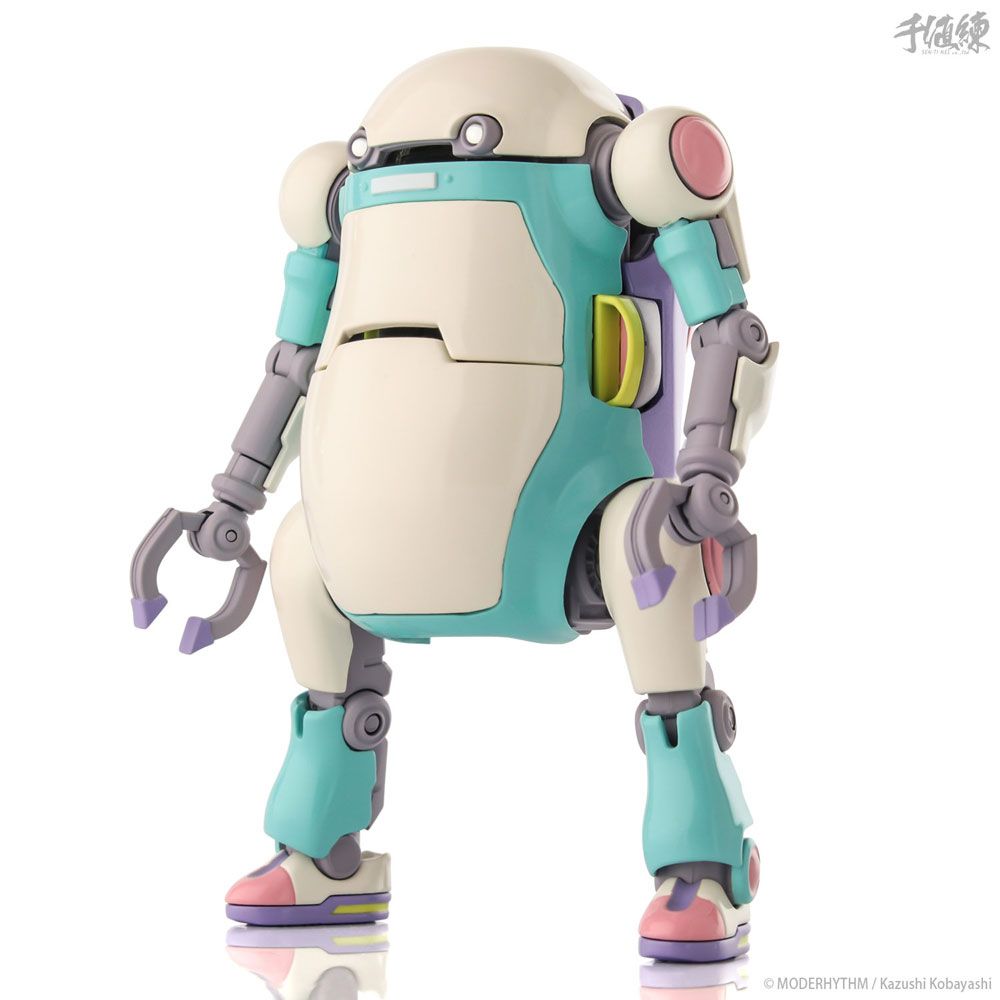 Built with an ABS plastic frame and die-cast metal parts, this modular toy is designed to allow for easy removal of various parts allowing for customization from simple decorations by beginners to complex modification by professionals. The head hatch can be opened and closed, and each arm and leg joint is fully articulated, so you can easily create many flexible poses. In addition, each outer body part is exchangeable, so build your own WeGo by changing parts with other types from the series. The 1/35 scale MechatroWeGo is approx. 75mm (3" tall) in height and fits perfectly in your hand! The product package has been updated to a clear box that displays 35MechatroWeGo 80's in a dynamic pose. Worldwide pre-order for this 80's inspired colorway starts Thursday, January 15 and this can be picked up
HERE
for $45 a pop!