Dumpster Fire '2021 Valentine's Day' Vinyl Figure from 100% Soft!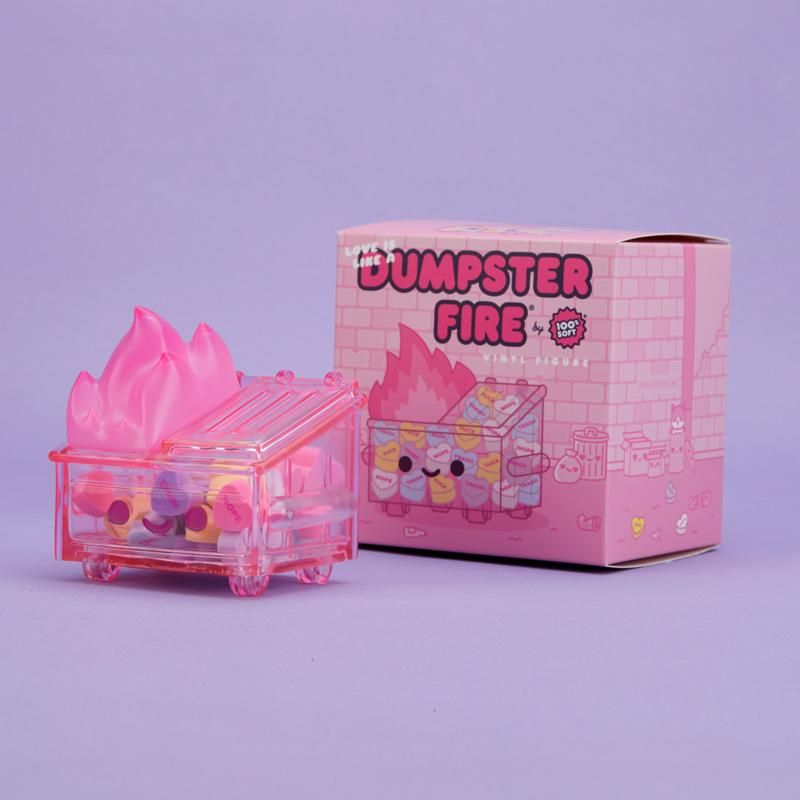 What?!?!
100% Soft
is on a roll... more lovely Dumpster Fires!!! Has quarantine done your love life dirty? No more 6-ft apart outdoor dates with masks on, the Dumpster Fire 2021
Valentine's Day Edition
will always be your partner in trash. Limited edition, cast in translucent pink vinyl and filled with mean candy hearts, features hot pink flame which may or may not be burning your ex's belongings, idk, that's up to you. Measurements: 3.5″ x 3.5″ x 2.75″ - snag one up
HERE
right now for $32 a pop!