SQUINK! announces his 2020 custom Christmas Dunny release!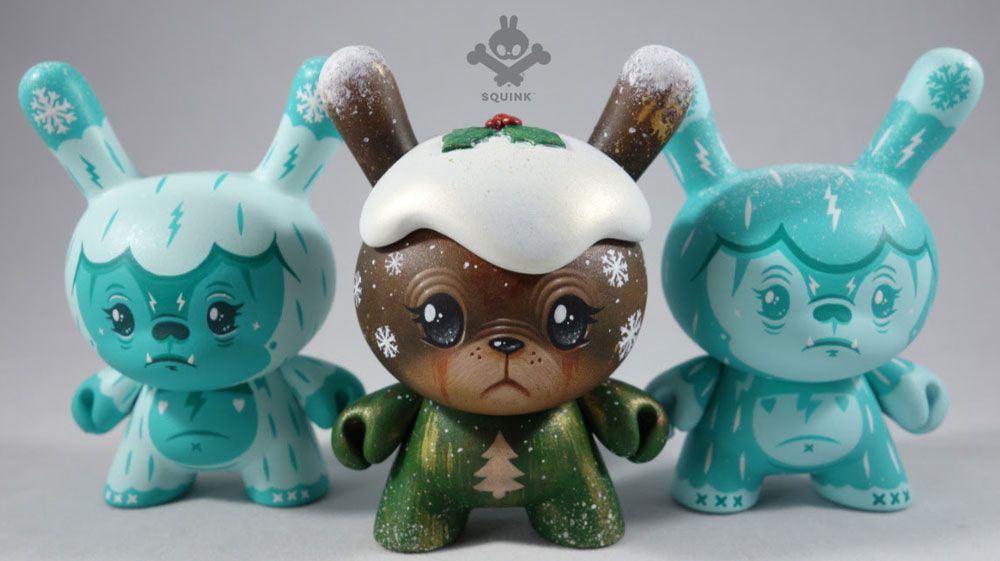 Squink!
promised a custom release for Christmas this year, so here is his trio for 2020, the year we all want to forget about! Loving the Christmas vibe on all of these and each 3" Dunny has been custom painted - yup, these are not production - even though they look like it! Snag up
PUD, FESTIVE KONO THE YETI JADE EDITION (both Dark & Light)
. They will be up for grabs
HERE
starting today, December 23rd at 12Noon PST - so VERY soon! Don't delay, they will sell out fast!