Mighty Jaxx presents: Kindrik: Shadow Ops Edition by The Kinjaz!!!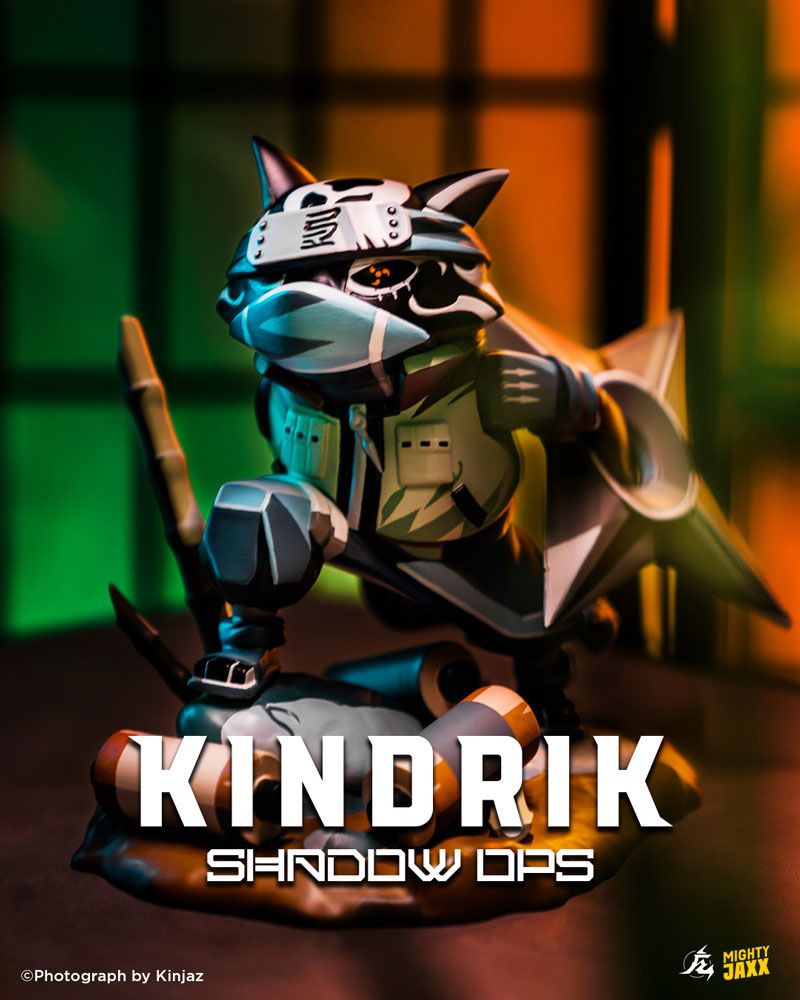 Master of the shadows, Kindrik Shadow Ops gets ready to leap onto an unexpecting victim. Holding a large shuriken, and donning a face mask and headband, Kindrik Shadow Ops is the expert at covertness. Featuring cool blues and greens, the stylized icon is ready to leap into action. This premium polystone art figure boasts incredible craftsmanship with intricate painted and printed details. New from
Mighty Jaxx
, this 7" tall polystone resin art toy features removable parts and is able to detach from its base. In stock and ready to ship, you can snag one up
HERE
this coming Saturday, December 5th at 6am PST for $149 a pop!