A Disney inspired gas mask МИККИ art toy?!?!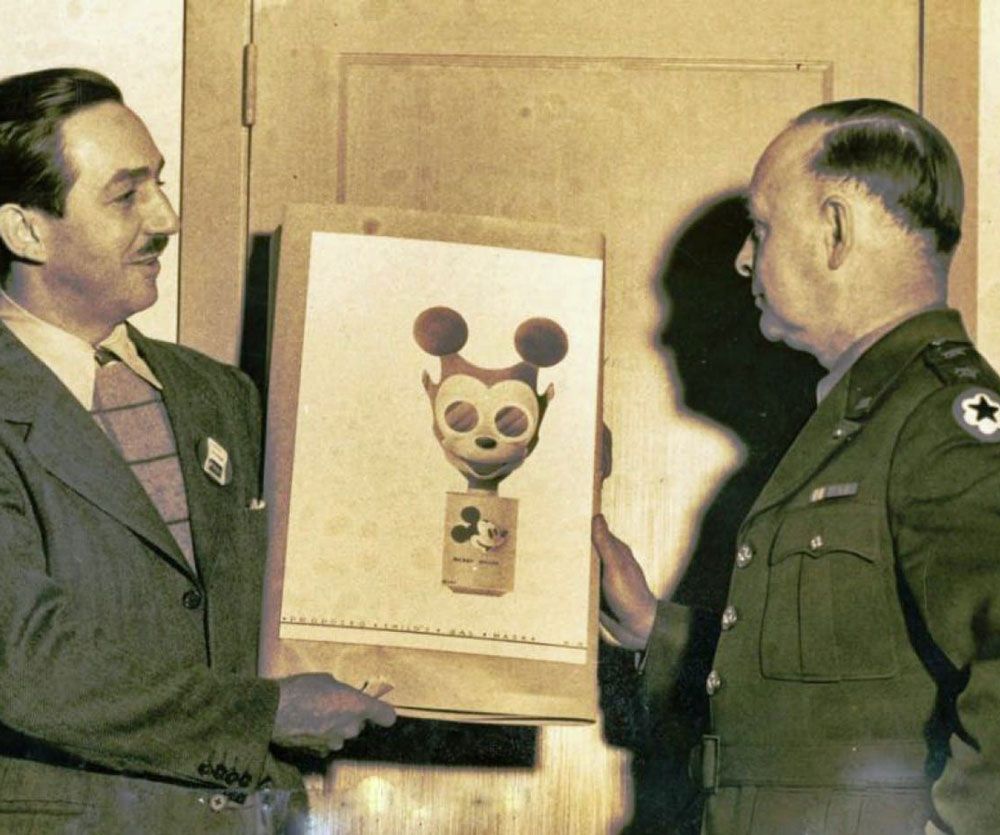 "
In January 1942, Walt Disney came to Washington and met with civil defense and chemical warfare officials. Disney wanted to check the progress of a gas mask he'd designed. With large glass eyes, a snout and big, round ears, the mask was shaped like Disney's signature character: Mickey Mouse. It was meant to calm terrified children.
" (
Source
) Now, many years later, and inspired by this mask, artist
Mатрёшка Кадыкча́н
has created a МИККИ figure in the likeness of this... and soon, it will be released! Standing 12.5" tall and crafted in 13 separate pieces, this will be slush molded soft vinyl also known as СОФУБИ... color us intrigued! Follow him on Instagram
HERE
for up to date info on this rad release - looks super cool!