New from Mighty Jaxx: Furr Fwenz: Sesame Street!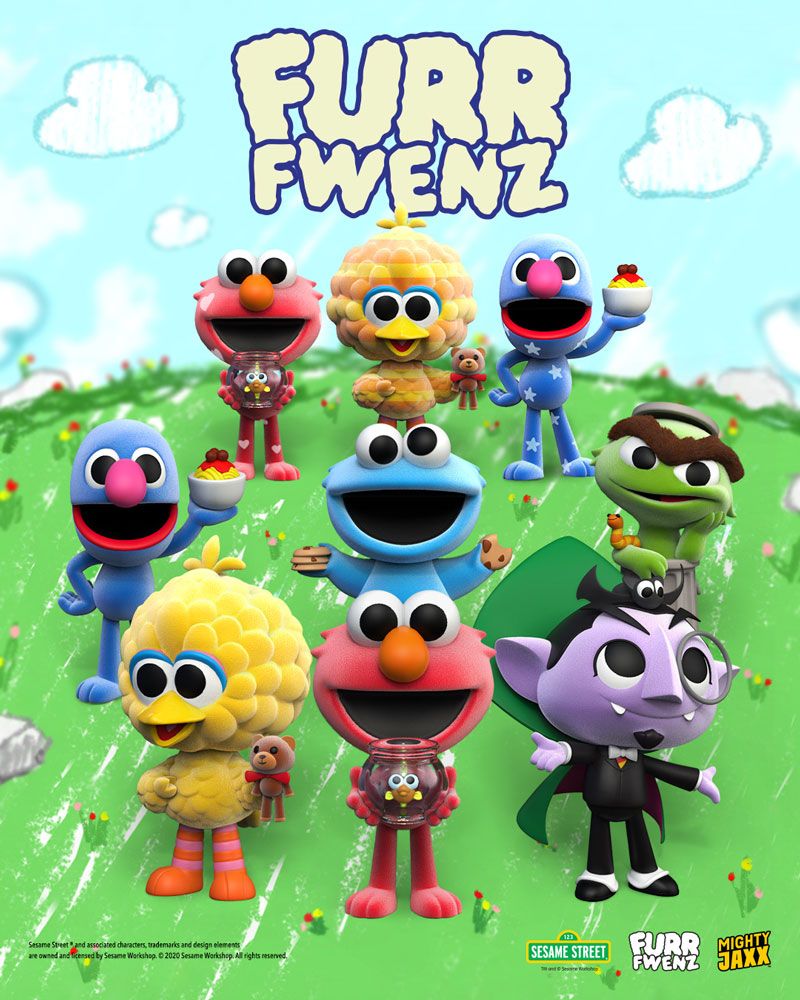 Come meet the Furr Fwenz! The folks over at
Mighty Jaxx
are excited to introduce a new blindbox collection of flocked figures, the
Furr Fwenz: Sesame Street
! Featuring our favorite Sesame Street characters, all paired with their favorite accessory and flocked for a wonderful in-hand feel, this blindbox collection is truly like no other! With 6 regular Furr Fwenz, 2 rare and 1 ultra-rare Furr Fwenz, will you be the lucky one with all 9 characters? Bring home the Furr Fwenz: Sesame Street blindbox collection of flocked toys and experience endless imaginative fun with your new best fwenz! SALES OF THIS ITEM IS LIMITED TO SINGAPORE, MALAYSIA, THAILAND, TAIWAN, HONG KONG, PHILIPPINES, INDONESIA, & CHINA ONLY... so get those mules ready! These 4" tall figures are going to drop
HERE
on Wednesday, November 11th at 6am PST - Single Blindbox: $13.99 (with payable shipping) • Tray of 12: $167.88 (with free shipping) - Ships End-Nov!