Build your own Labbit?!?! Frank Kozik teams up with Mattel's MEGA Collabs to release a new Labbit!
What an awesome opportunity I had to be part of the launch for this new Labbit figure... NOT JUST SOME BUILDABLE BUNNY! The folks over at
Mattel's MEGA Collabs
built a version of Frank Kozik's iconic brainchild unlike any you've seen before - the
MEGA® Collabs Labbit
, and they sent one out for me to unbox, check out, and build... and I did just that in my video above (subscribe if you haven't done so yet)!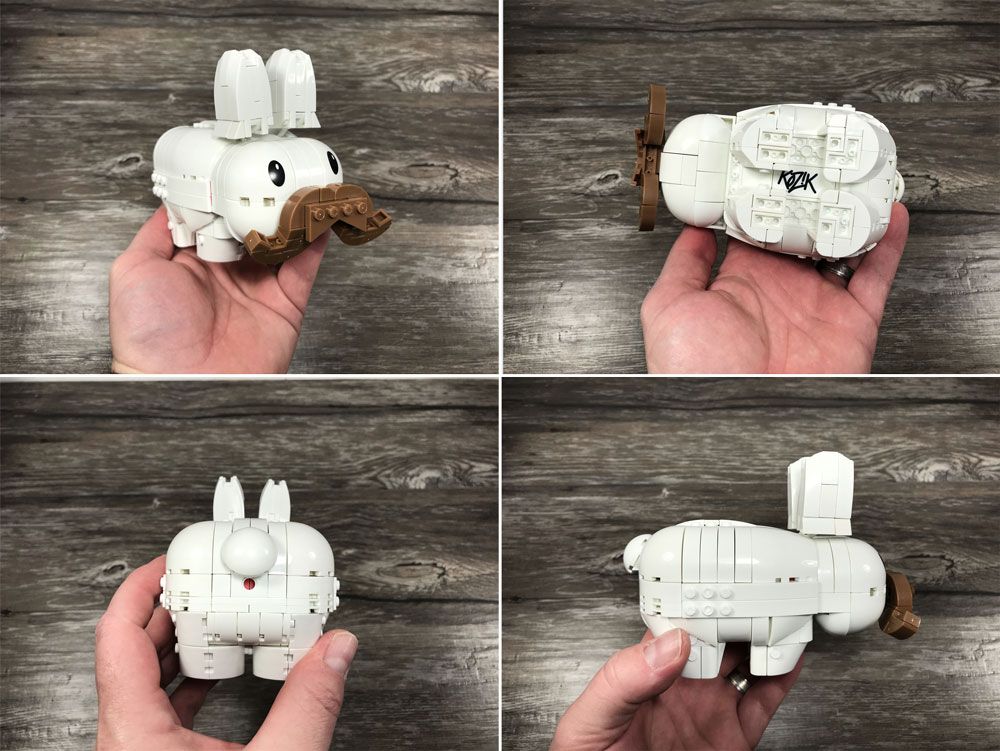 MORE THAN LIT, THIS LABBIT IS SMORKIN'! Pairing Kozik up with MEGA™ to create a first of its kind, a buildable designer toy. Featuring the Labbit's iconic plump and curvy aesthetic, this 5-inch rendition is a staple collectible that blurs the line between toy and art. They took inspiration from the Labbit's many iterations by including classic accessories like it's "award-winning" (well, not actually) 'stache and popsicle... and a special surprise inside - the official/unofficial smork, yep!
Butt is it even a Labbit without its signature butthole? Rest assured; no design elements were sacrificed in converting this designer vinyl into a construction collectible. This Labbit is completely faithful. Available
HERE
this coming Friday, November 13th, 2020 at 12pm EST & 9am PT for $50 a pop in limited quantities, you don't want to miss out on this release! A big thanks to
Mattel Creations
&
MEGA Collabs
for having me along for the ride!