Black Friday from We Become Monsters - SNIVELERS & CRYPT CREEPIES!!!
Chris Moore of
We Become Monsters
just announced that he will have a couple new creatures hitting his webstore HERE starting tomorrow, you guessed it, Black Friday - Snivelers and Crypt Creepies! Dropping at 10am PST, these
SNIVELERS
stand 3" tall and are hand sculpted, cast, and painted resin mini-figs that you can grab for $40 a pop!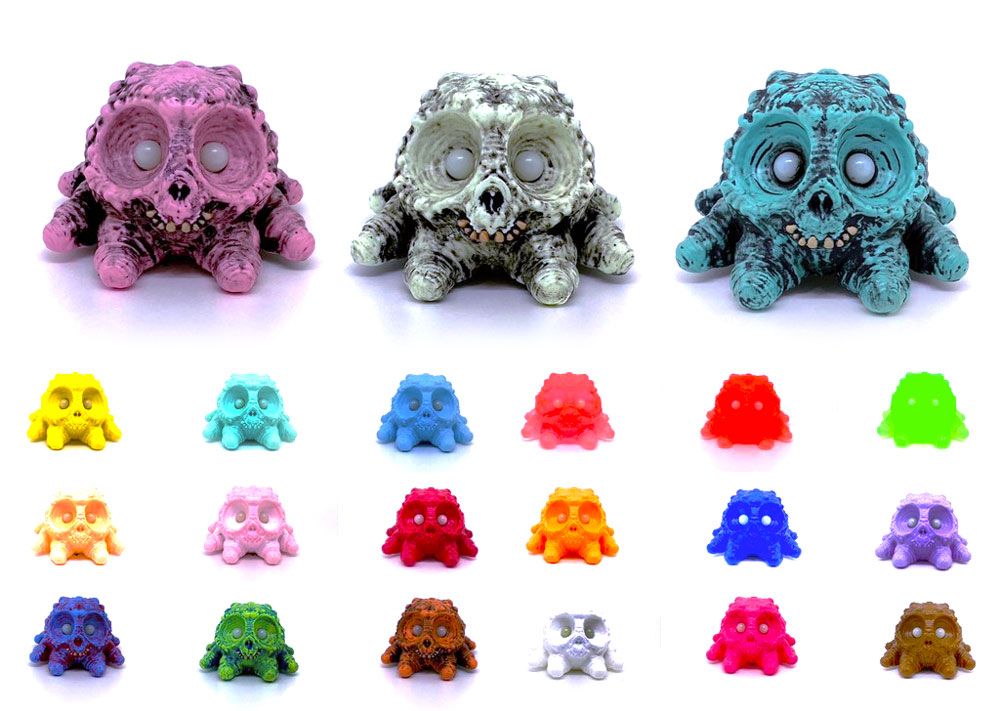 Now, do you remember the
Crypt Creepers*
from 6 years ago? (we posted about them
HERE
) "Crypt Creepers creep crypts clean!" Turns out they've spawned! In the spirit of muppet babies or uh.. something.. cutie little .. Crypt Creepies! These little 1" tall resin figures are sold via blind-bag and this batch is an edition of of 21 pieces (each is a one off) • 6/21 are painted, 1/21 glow, 1/21 UV color change, All have GITD eyes - grab them for $13 a pop! All can be found
HERE
... ya dig?!?!