Spooky Super Sale... new releases from Bindlewood!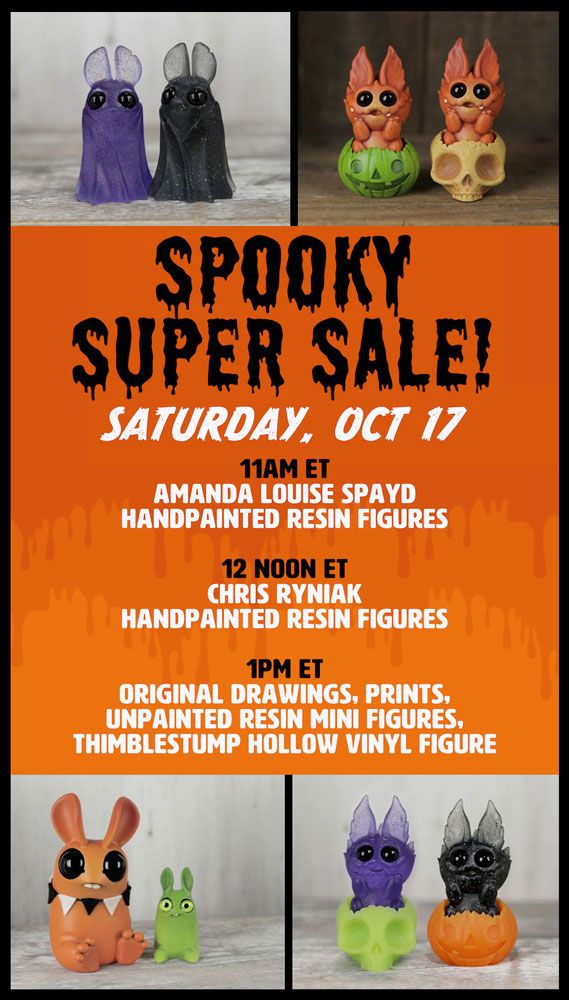 Chris Ryniak
and
Amanda Louise Spayd
are planning an epic sale this Saturday... a Spooky Super Sale to be more precise and they are doing it a bit differently this go around! They'll be splitting up the sale into three time slots with different items, to hopefully make it easier for everyone. All orders placed with the same shipping address will be automatically combined during processing, and any difference in shipping cost will be refunded.
This is their biggest sale yet this year... with hand-painted figures from Amanda & Chris, plus original drawings, new prints, unpainted resin figures, and a new Thimblestump Hollow Ice Cream Social figure! So much excellent stuff! Speaking of... this month's Ice Cream Social release from Thimblestump Hollow is
Atticus
! "Embrace the Darkness" describes Atticus's carefully curated image, complete with somber poetry, tragic fan art, and multiple edgy social media accounts. Everything will be available
HERE
Saturday, October 17th, only at Bindlewood.com - check times for release schedule!