Sakun x Martian Toys: Kuncat Bone edition announced!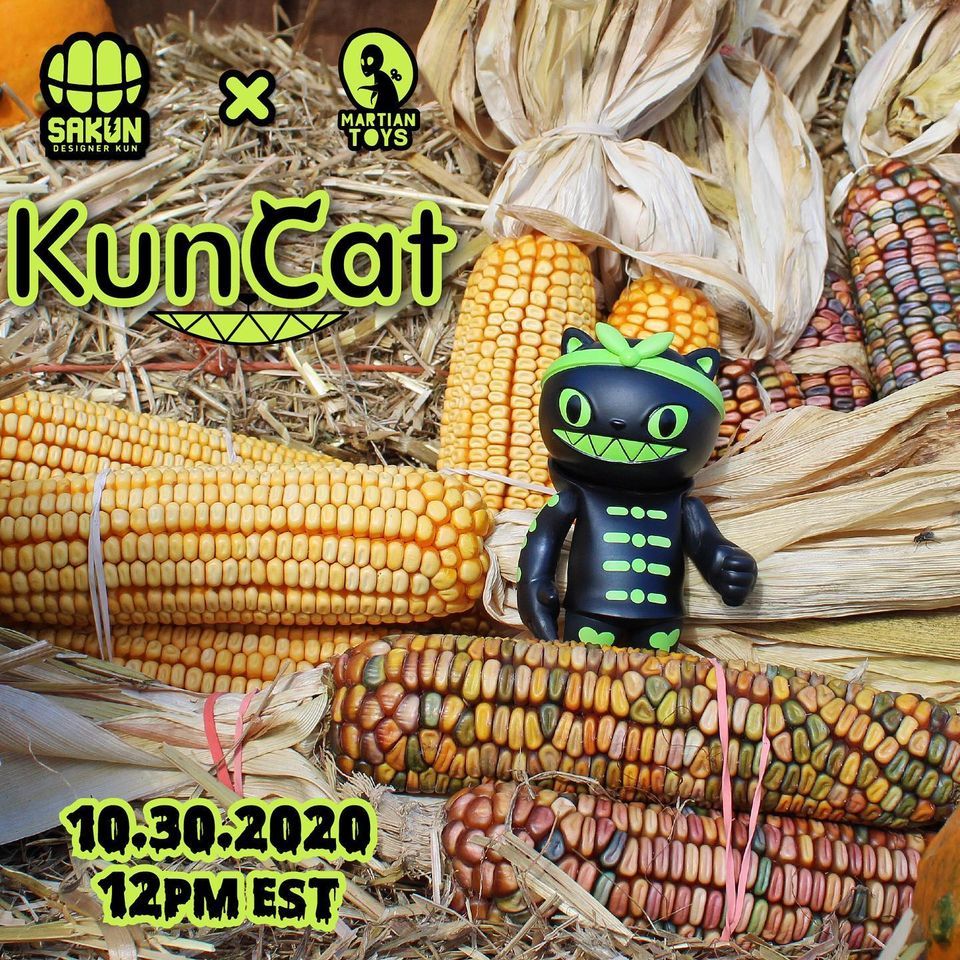 The Squad Grows - Kuncat Bone edition. Chasing the Endgame Quest through the darkened halloween streets of Philly, to the rooftops of Manila you are closing in. In a dark corner of Fishtown you follow those famous horns as they duck down a dimly lit alleyway. Halfway in you sense your mistake as you hear a gravely purrr all around you. You've entered to turf of the KunCats. These sadistic cats with their two tone eyes are grinning from ear to ear as they size you up. The Now Classic 6" Squad Scale and a body you'll recognize, these ferocious KunCats are here and their claws are out. New from
Martian Toys
and Sakun, snag up the new
BONE
edition Kuncat
HERE
on Friday, October 30th at 9am PST for $90 a pop (limited to just 150 pieces)!