New from Mighty Jaxx... Freeny's Hidden Dissectibles: SpongeBob SquarePants (Meme Edition)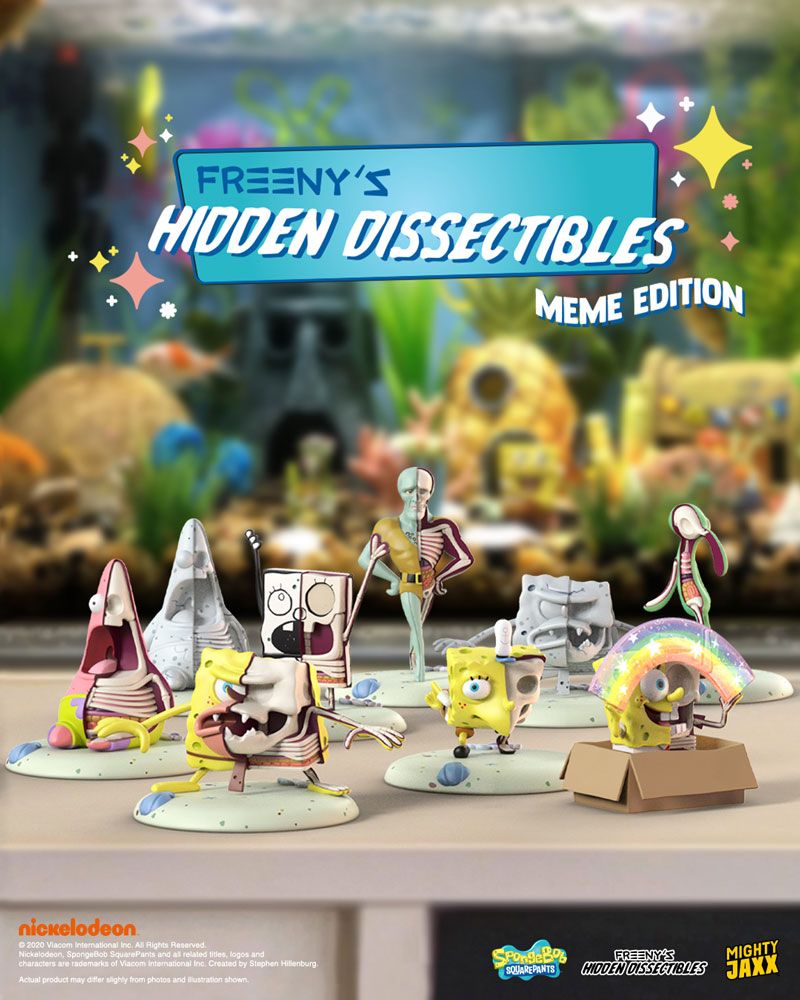 Freeny's Hidden Dissectibles from
Mighty Jaxx
is back with a new SpongeBob SquarePants collection! Introducing the
Freeny's Hidden Dissectibles: SpongeBob Squarepants (Meme Edition)!
It's endless fun with the new blindbox collection of SpongeBob SquarePants memes, all with Jason Freeny's unique dissection style. Put your meme gear on and collect all your favorite pieces, it's not everyday a meme comes to life!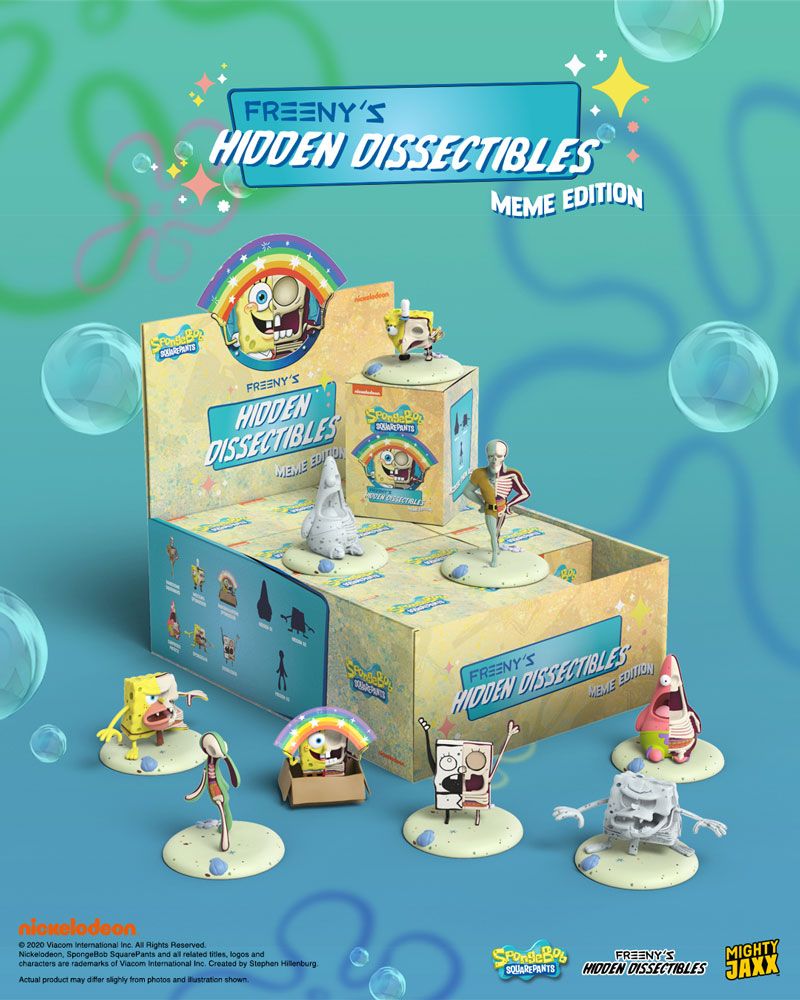 Featuring 6 different regular characters, 2 rares, and 1 ultra rare - will you be the lucky one to collect them all? Be the ultimate SpongeBob SquarePants meme master with Freeny's Hidden Dissectibles: SpongeBob SquarePants (Meme Edition) today! Start collecting them now! Standing approx 4" tall, these vinyl blind-boxed figures will be up for grabs
HERE
on Wednesday, October 21st at 6am PST for $12.99 per blind-box OR $155.88 for a tray of 12! (1/24 chance for Rares, 1/48 chance for Ultra Rare) Ships end of October!