New from Mighty Jaxx: Bird City Saints (Chicago Edition) by Sentrock!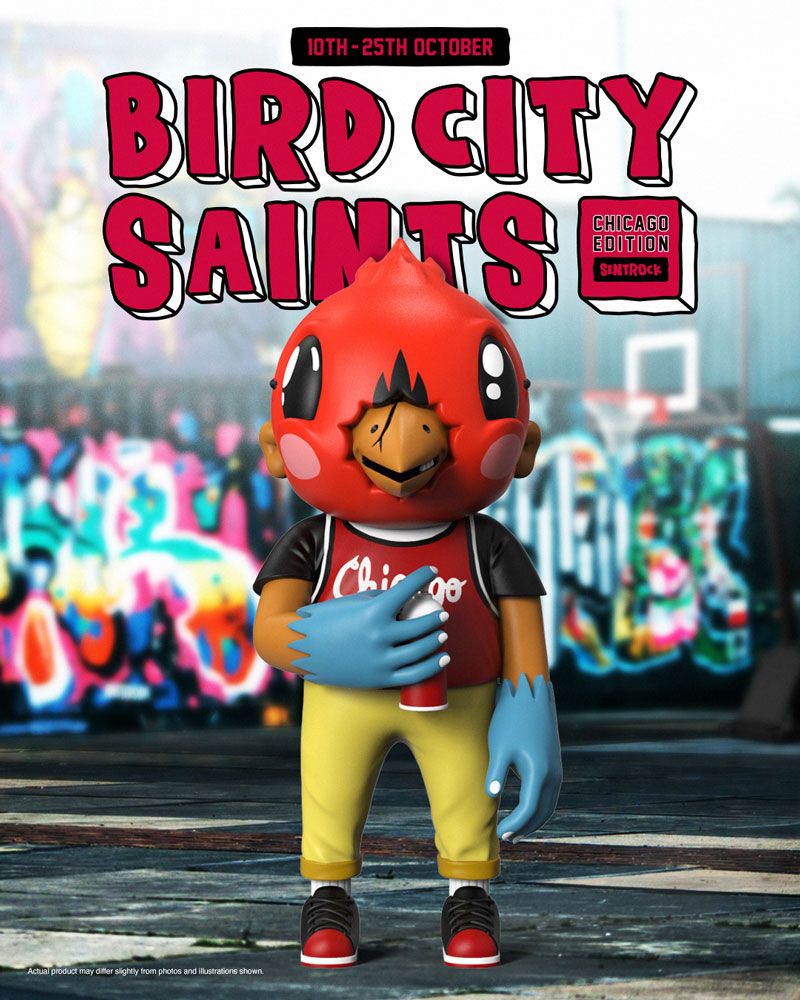 The folks over at
Mighty Jaxx
are back with Sentrock for the second colorway of the highly sought after Bird City Saints,
the Chicago edition
! Decked in the outfit of a Chicago sports team, the second colorway of Bird City Saints pays homage to where the artist is based. Bird City Saints wears a mask as a symbol for freedom and liberation. A reflection of the youth growing up in the hoods of America, Bird City Saints strives to add positivity to a society shackled by their circumstances. Inspiring them to strive for more and to reach higher. Standing 8" tall and retailing for $149 a pop, this vinyl figure will be up for pre-order
HERE
on Saturday, October 10th at 6am PST - October 12th at 6am PST...
for just 48HOURS
- that's it - a limited window for a limited figure (Ships Feb 2021)... oh, and while you are here, check out the interview below!