Mighty Jaxx presents: A Wood Awakening: East Meets West from Juce Gace!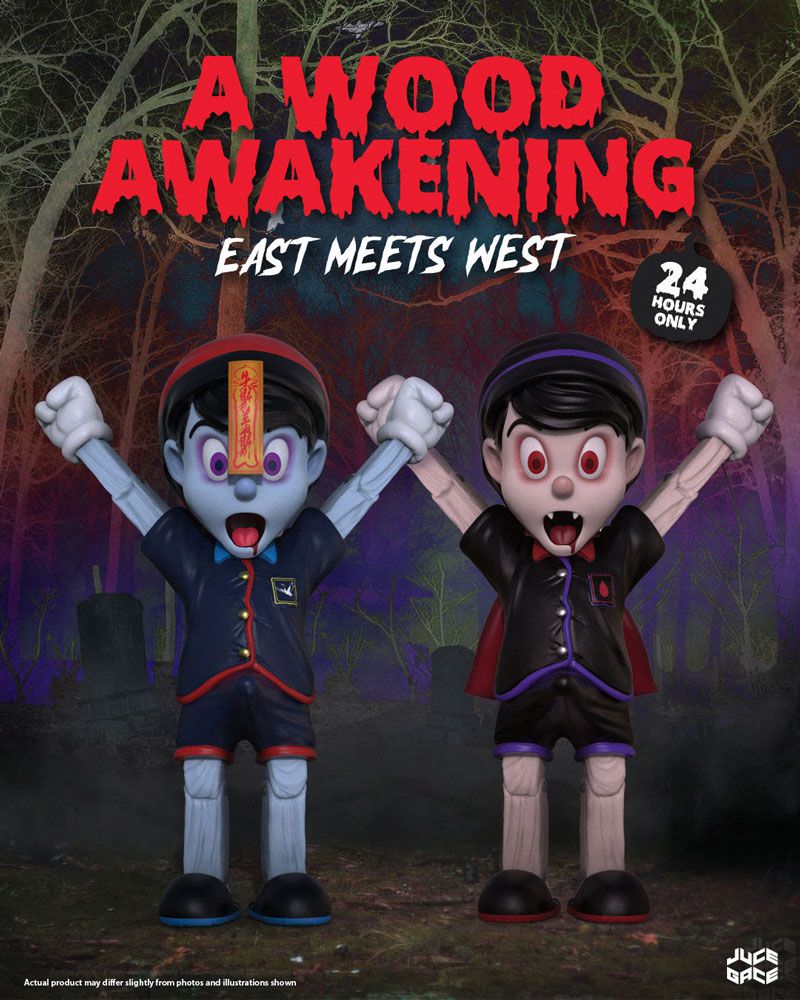 Time to get spooky!
Mighty Jaxx
is celebrating Halloween with not one, but TWO A Wood Awakenings! Introducing the A Wood Awakening: East Meets West! Inspired by eastern and western folk tales, A Wood Awakening dons 2 outfits this Halloween, he's in it for some extra treats! Vampires are known for their blood sucking ways, but the only thing A Wood Awakening would suck is the lollipop you'll give him as a treat. Representing the East is the Jiangshi get up! Jiangshis are not the most intelligent of zombies, but there's no tricking A Wood Awakening out of his well deserved Halloween treats! So dress up and get spooky! It's double the fun with double the A Wood Awakenings this Halloween! Standing 10" tall, this vinyl art toy Halloween exclusive twin set comes with interchangeable cape and talisman... this will drop
HERE
as a 24-hours timed release this Saturday, October 31st at 6am PST for $299 via pre-order (Ships Feb 2021)!