Martian Toys presents: "Slave to the Siren" OG colorway from RXse7en!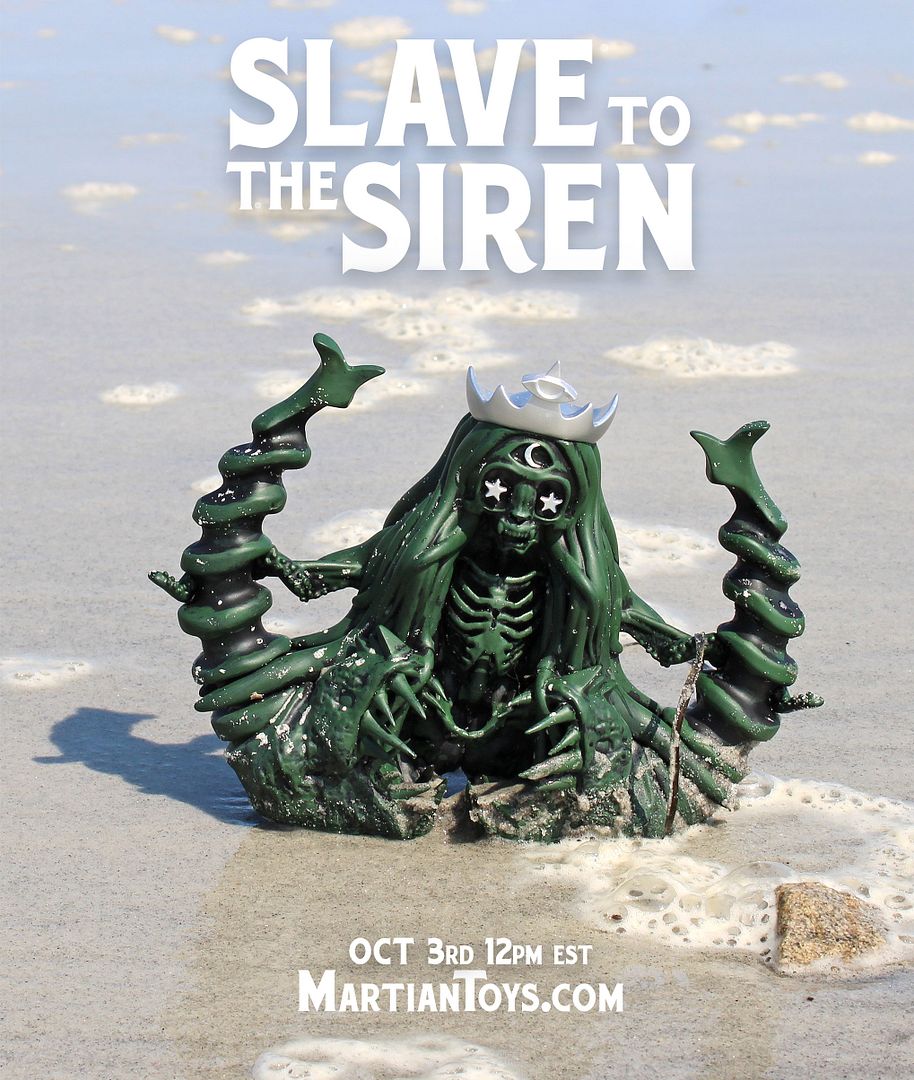 Love her or hate her, there's no denying her seductive powers and her ubiquity. She is pervasive. Her legend is eternal. New from
Martian Toys
and artist
RXse7en
... "Slave to the Siren"! The Siren rises from the depths of the Sea, singing her songs to lure sailors, pirates and hipsters to the coffee shop by the shore. If you listen now you can hear her calling your name... "Pumpkin Spice Latte for Rico! Rico!" Accompanied by her Sea Serpents this Siren stands 6" tall by 8" wide... this figure looks amazing!
The First place the Siren was sighted was Seattle, rising from The Puget Sound! This classic
green with silver
highlights is the obvious
original colorway
(limited to 399 pieces) and comes packaged in a glorious Java Jacket encased classy package. With the edition checked on the side you'll never get your toys mixed up. Safely guarded with foam and marking her tomb with amazing and subtle artwork, this temptress will be bundled with a Venti White Metal Tumbler adorning the Siren logo & metal straw. Sculpted by
Oasim Karmieh
, this figure is set to release
HERE
this coming Saturday, October 3rd at 9am PST for $120 a pop... don't miss out!