Andrew Maclean's COMMANDER THUNDERFANG... available now!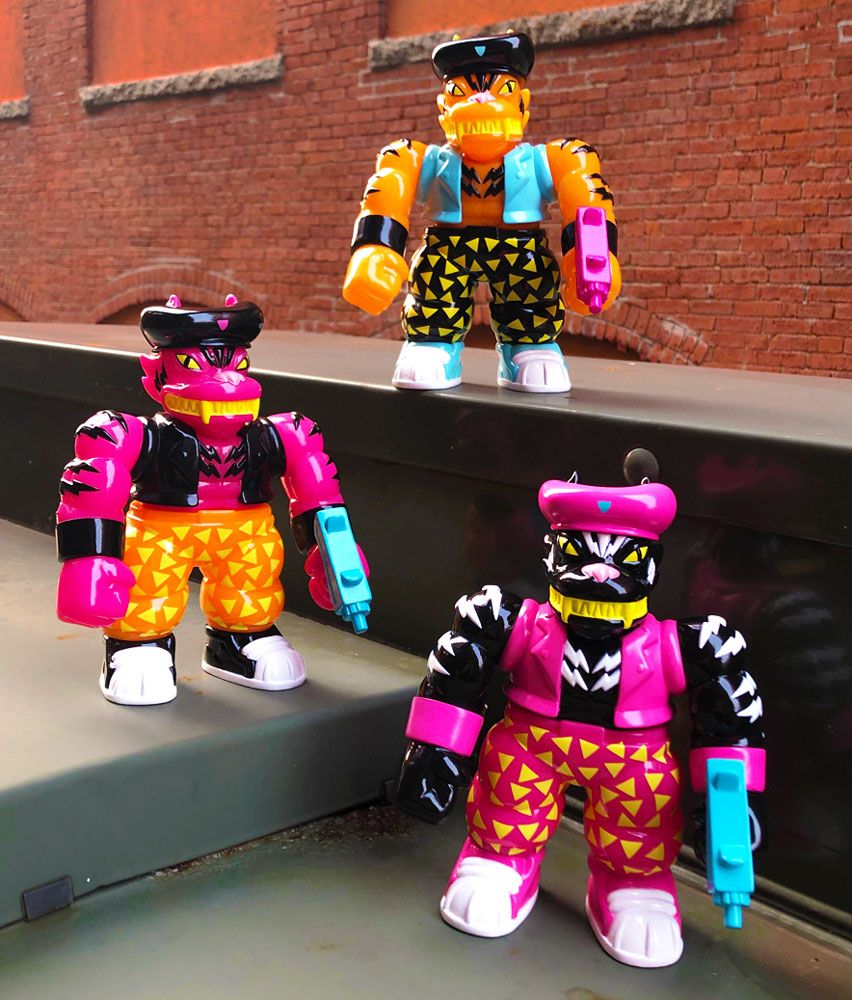 The wait is over... introducing
COMMANDER THUNDERFANG
, the newest soft vinyl toy by Andrew MacLean, available now on the Laser Wolf Attack
webshop
, launching as part of MacLean's New York Comic Con at home virtual event! Based on the classic Strawberry Sh!tstorm design and standing large and in charge at 8" tall, COMMANDER THUNDERFANG is available in three zesty colorways:
Orange, Black, and Pink
. Sporting hightops and an UZI, THUNDERFANG features articulation at the neck, shoulders, wrists, and ankles!
Black and Pink editions are limited to 75, and for the collectors out there, a full complement of tigers is available at a discounted rate! Limited to 10 packages so don't sleep on it. Comes bagged with a header card featuring fresh new artwork by Andrew MacLean. Design and © Andrew MacLean (
@andrewmaclean
) and sculpted in virtual reality by Kent Fremon of DoomCo Designs (
@doomcodesigns
). Available now, alongside Andrew's other products and merchandise at
LaserWolfAttack.com
!