The Zombie Bunnies are here... new resin art toys from 'Fetch For Donuts'!!!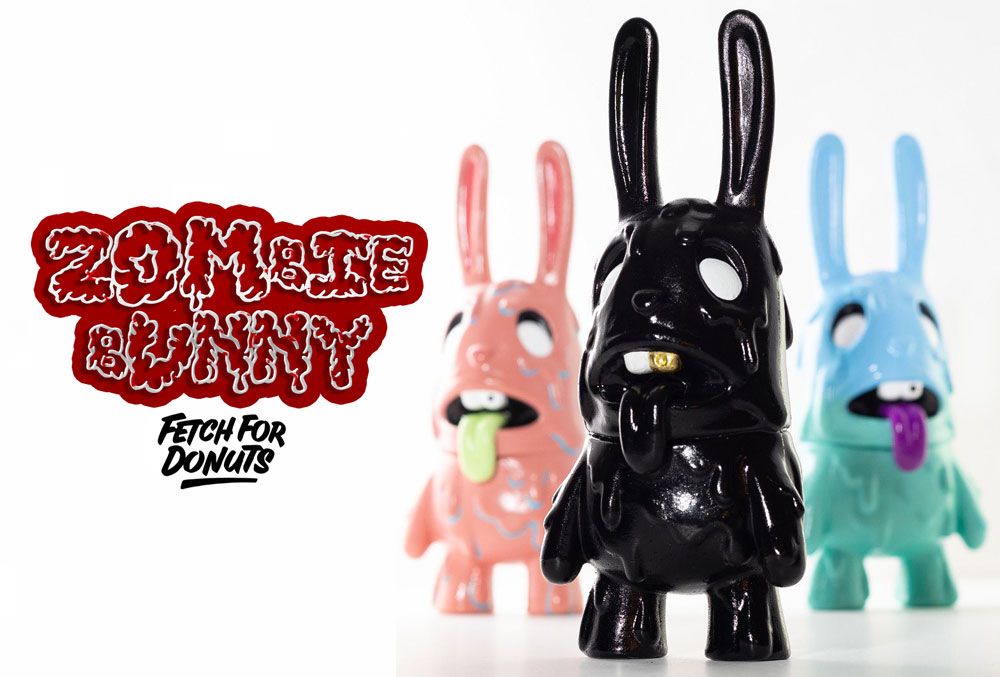 Fetch For Donuts
just put up for grabs in her online store these adorably gruesome resin Zombie Bunny figures... and this release features 3 separate colorways! Grab the
PINK, BLUE/GREEN, or BLACK
edition... all will run $85 a pop and all stand 7" height, 3" width, 2.25" deep. Each one is hand cast, hand painted, and slayed with a very cool gloss finish! Go grab them now
HERE
... before they grab you, and nibble your brain!