Stroll DIY vinyl figure TEMPLATE from SpankyStokes & Strangecat Toys!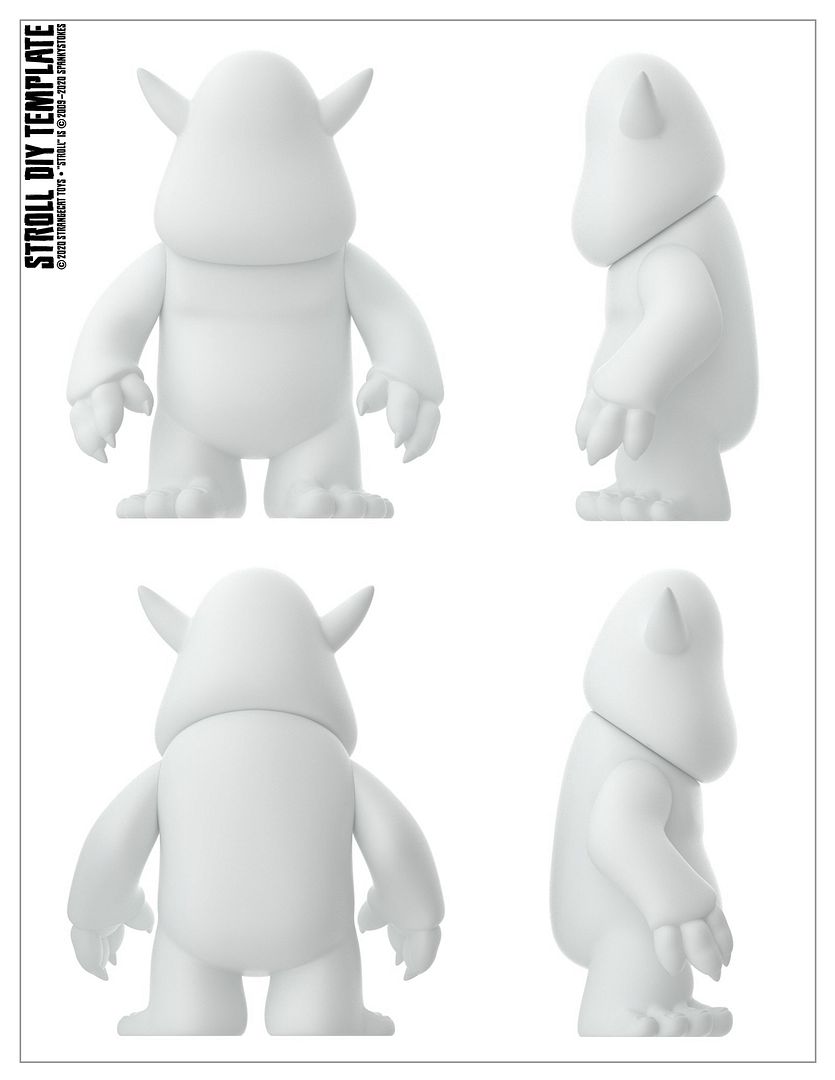 This weekend was the global release of the new DIY Stroll vinyl figure from SpankyStokes and
Strangecat Toys
... and since it's a new DIY figure for you all to let your creative juices flow, we figured, we needed to put out a template of sorts to let you practice on... until that rad chunk of vinyl shows up for you to get to work on, so that's what this is right
HERE
! Click on the image above for the web version, or click
HERE
to download the larger Hi-Res jpg to start sketching!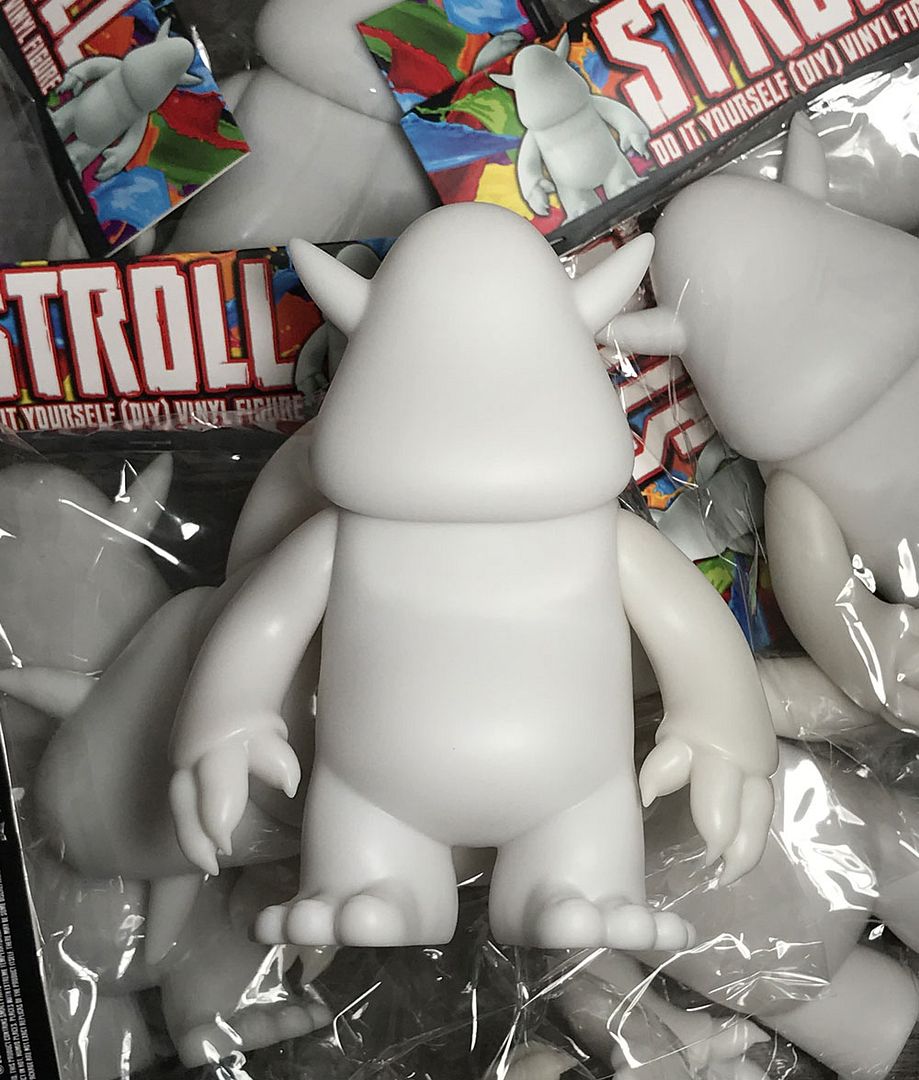 Simple smooth shapes and surfaces with minimal sculpting lets your creative juices flow on this new DIY figure… and priced at just $25, you can't go wrong. Articulated at the head and shoulders, the figure comes bagged with a header card (because who saves boxes for DIY figures, anyways?) which allowed us to significantly cut the cost down and pass those savings onto the consumer. Up for grabs
HERE
right now... go snag one up! We can't wait to see all the amazing customs on this unique platform and please remember to tag us with #SpankyStroll #DIYStroll so we can follow your journey online!