'Natural Elements' custom Dunny mini-series from Taval!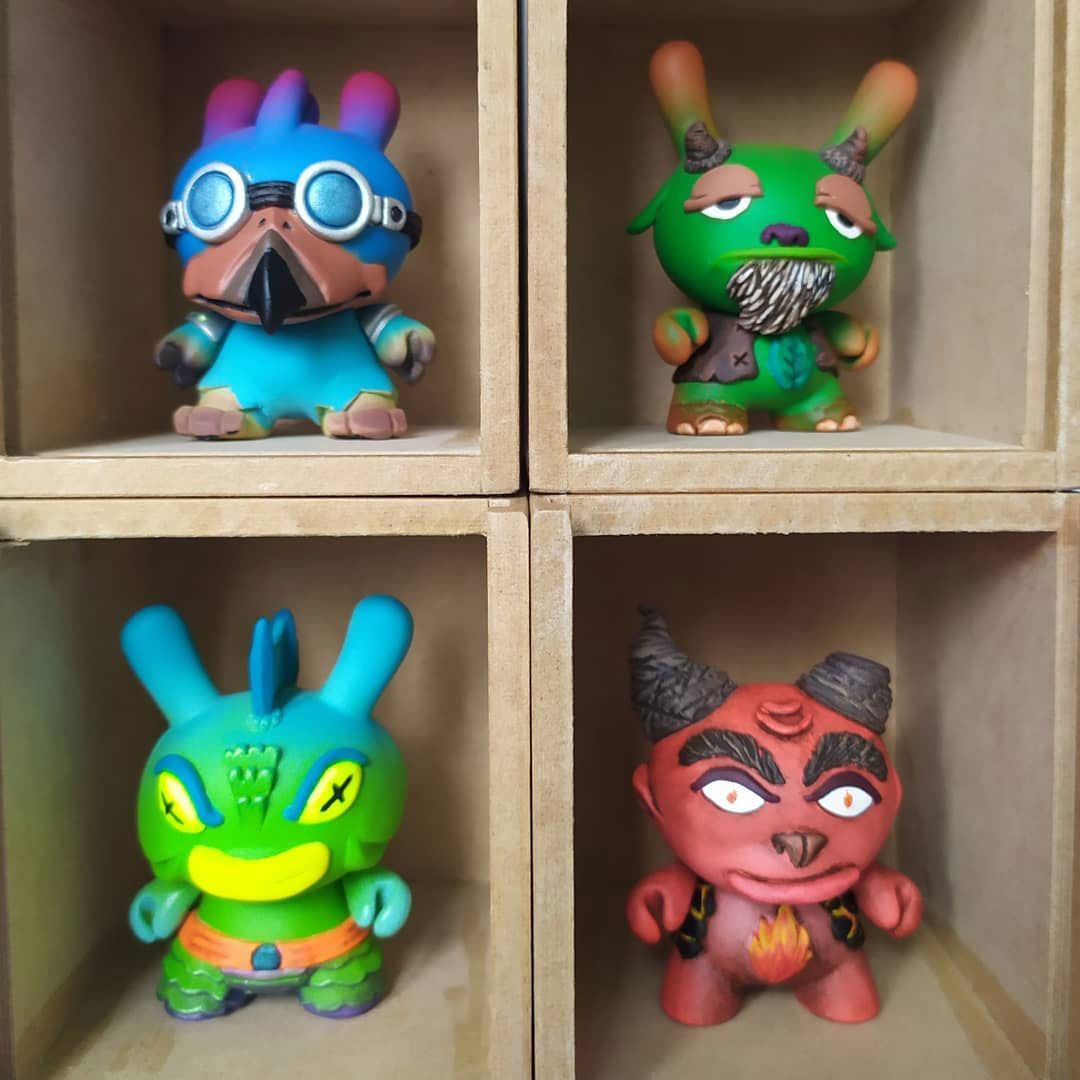 Artist
Taval
has just sent word about his new mini series called '
Natural Elements
' which is made up of 4 custom Dunnys... and with each custom, Taval represented the elements:
air, fire, water and earth
. These small customs will be on sale
HERE
on September 15 and there is only one piece of each and they all are accompanied by a box with laser engraving, sticker, and certificate of authenticity! The cost of each is $80... and if you are interested, his up Taval via DM in his
Instagram
account!