Janky Series 3 from Superplastic... announced, primed, and ready for release!!!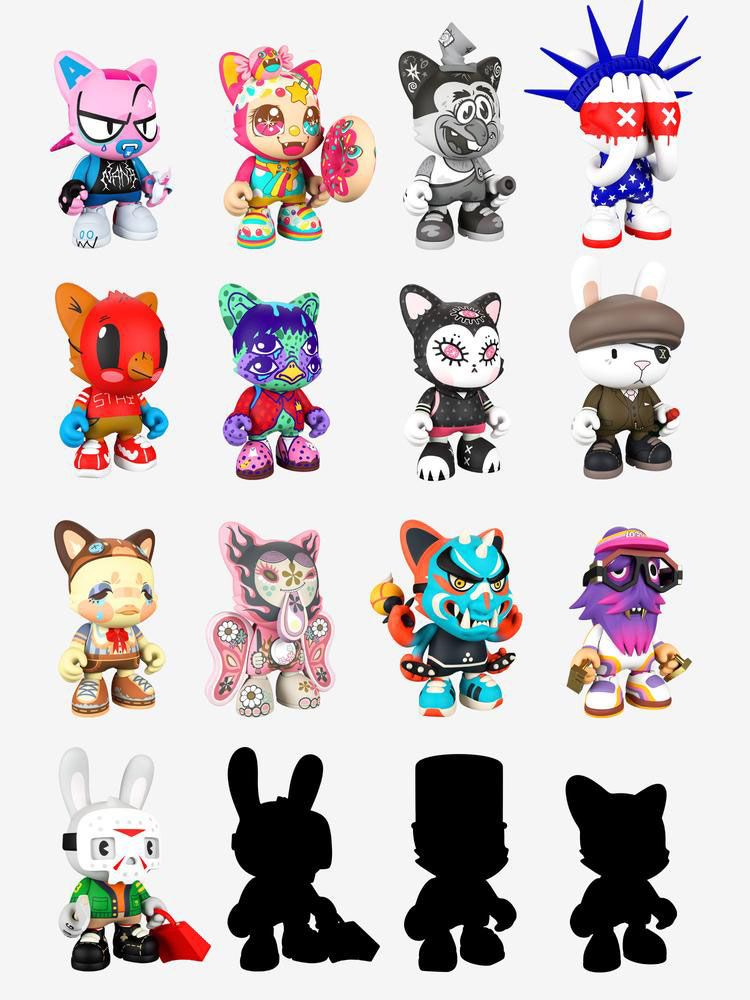 While the official launch isn't until tomorrow, Thursday, September 24th... the folks over at
Superplastic
are gearing up for the HUGE launch and have released some details about this awesome new series...
JANKY SERIES 3
!!! Janky Series Three is one of the most limited-edition, highly coveted, and carefully curated collection of international artists... EVER. Escape reality with each artist's unique perspective... interpreted onto 3.5-inches of vinyl. Every Janky toy is sealed in a super-secret blind box, so every unboxing is a total surprise! Artists in Janky Series Three include:
Andrea Kang, Anna Cattish, Caramelaw, Huck Gee, Jor Ros, Junko Mizuno, Mark Ghmeling, Pete Fowler, Ricardo Cavolo, Scott Tolleson, Sentrock, Sket One, Wattle, Guggimon… and ????
These will retail for $12 a blind-box and these designs are looking super fresh, like always! More tomorrow... but what designs do you dig so far?