"Obsolescent" a Doktor A anti police brutality toy art work!
Not something we normally see from UK artist
Doktor A
... a political piece, at least not to the naked eye as some of his creations might have a deeper meaning than we realize, but his latest custom titled "Obsolescent" is a political piece - as stated by Dok himself - as he felt it was necessary. "Obsolescent" is an anti-police brutality protest piece crafted from vinyl toy parts, acrylic, polystyrene, walnut, brass, epoxy, aluminum, lead, leather, found objects... pretty much everything and it stands 10.5" tall by 8.5" wide. (On base.)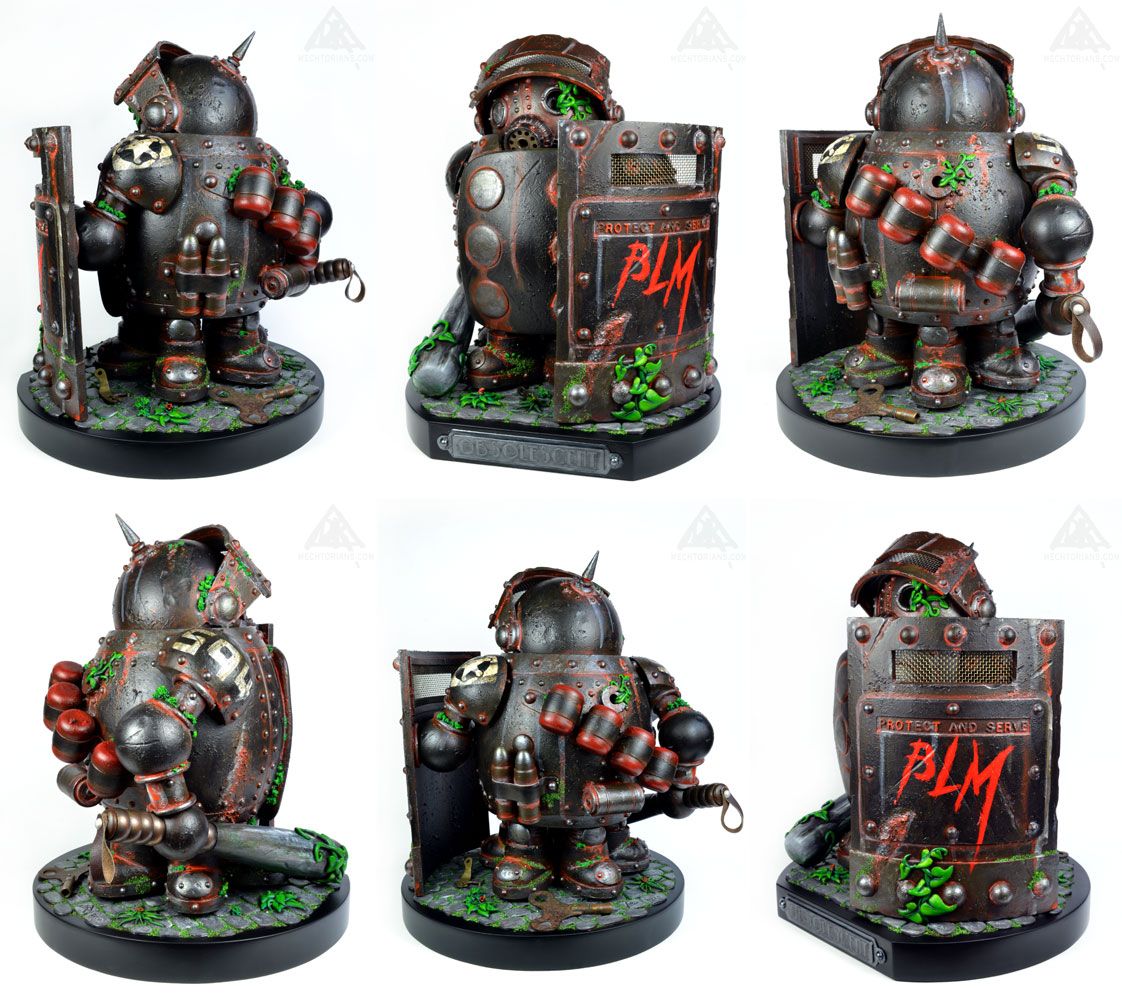 Meticiously crafted, like all his customs, this figure features a truncheon and shield that are attached with magnets and the figure also is removable from the base. Dok mentons that he intends to sell the piece with all the funds raised donated to causes helping to dismantle this system and aid people directly effected by it. Which include -
Campaign Zero
•
The Anti Police -Terror Project
•
Defending Right s & Dissent
. Dok will be taking bids for the piece via his
Instagram
feed over the week of August 24th - 30th with the highest bid at 9pm UK time on the final day (Sunday 30th) securing the item. After shipping costs and bank/Paypal fees are accounted for the remainder of the money will be donated to causes related to this endeavor. A very cool piece for a cause the artist stands behind... awesome!