Nyan 'Super Nova' version & Zero the Hopping Vampire exclusive from Jukebox Vinyl!!!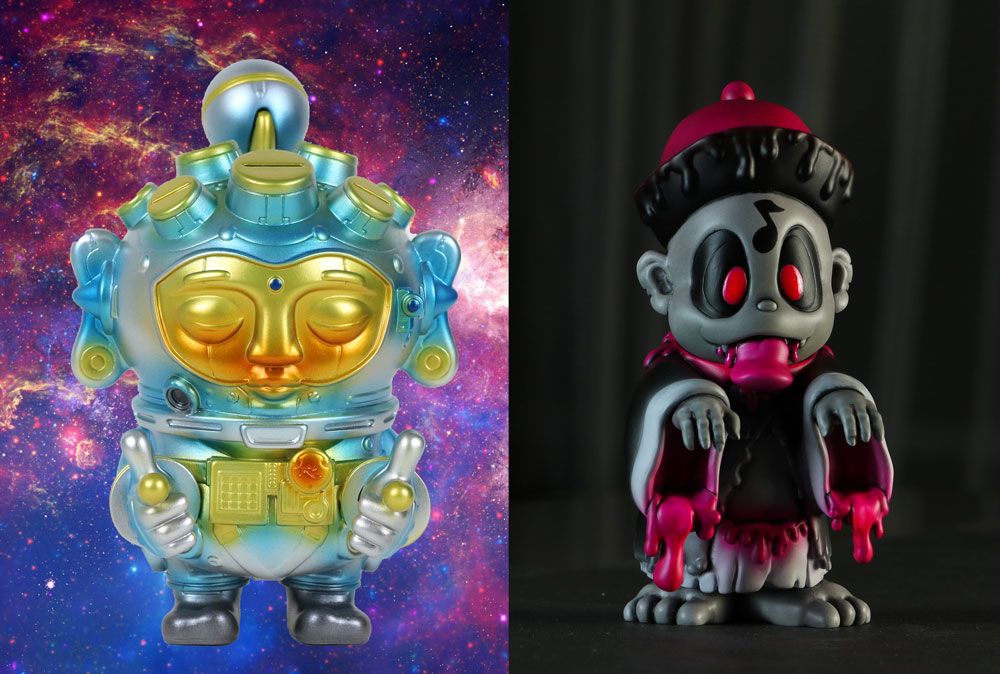 This Wednesday, August 26th... the folks over at
Jukebox Vinyl
will be releasing the 2nd batch of products of their 'Collection 1' launch. Both of them are super limited... first up is
Zero the Hopping Vampire (limited edition) from SpookyworkHK
: Zero is one of the main characters in the series with the iconic jumping scare position. Zero's inspiration is drawn from the nostalgia of renowned HK vampire movies from the 80s and 90s. This is a limited edition where the thematic black, pink, and white color is applied to the figure if it is gone it's gone! Music note in the forehead and vinyl-record like eyes resembles Jukebox Vinyl! Next up if the
Nyan- Super Nova version (limited edition) from Micbraining
: Nyan means wisdom in Burmese, and resembles a Buddhistic figure the stresses inner-peace. No one knows where Nyan is from and where he is heading to, we only know he is from outer space, with three words, Body, Mind and Spirit, engraved on its armor. Nyan - Super Nova is a limited 5-off so if it is gone it's gone!