Toy Art Gallery presents: New Editions of Candie Bolton's BAKE-KUJIRA!!!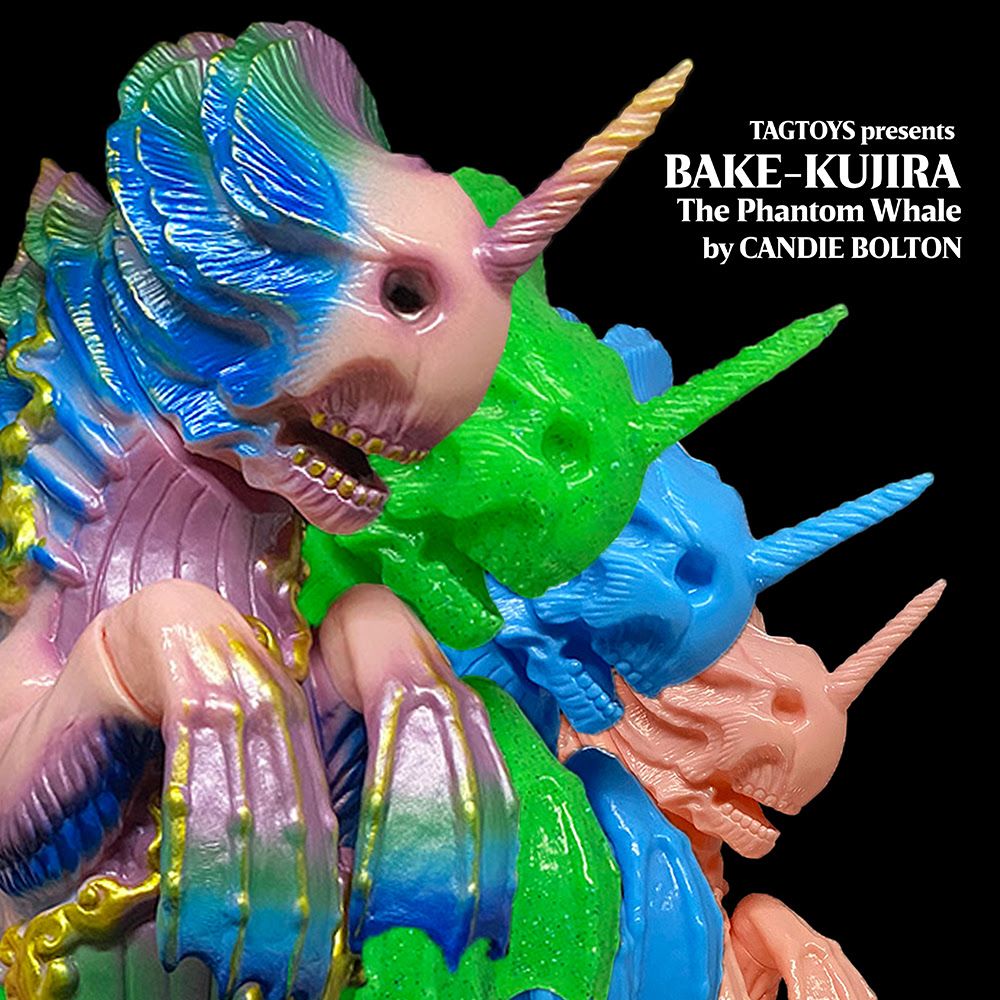 Toy Art Gallery
is proud to present four new editions of Candie Bolton's Bake-Kujira: The Phantom Whale! The Bake-Kujira is the reanimated corpse of a vengeful whale spirit. It brings a curse of famine, plague and natural disasters to the village that caused its demise. They can be found on rainy nights near the coast with a host of strange birds and fish swarming around them. The BAKE-KUJIRA stands 11" tall and is articulated at the head and hands.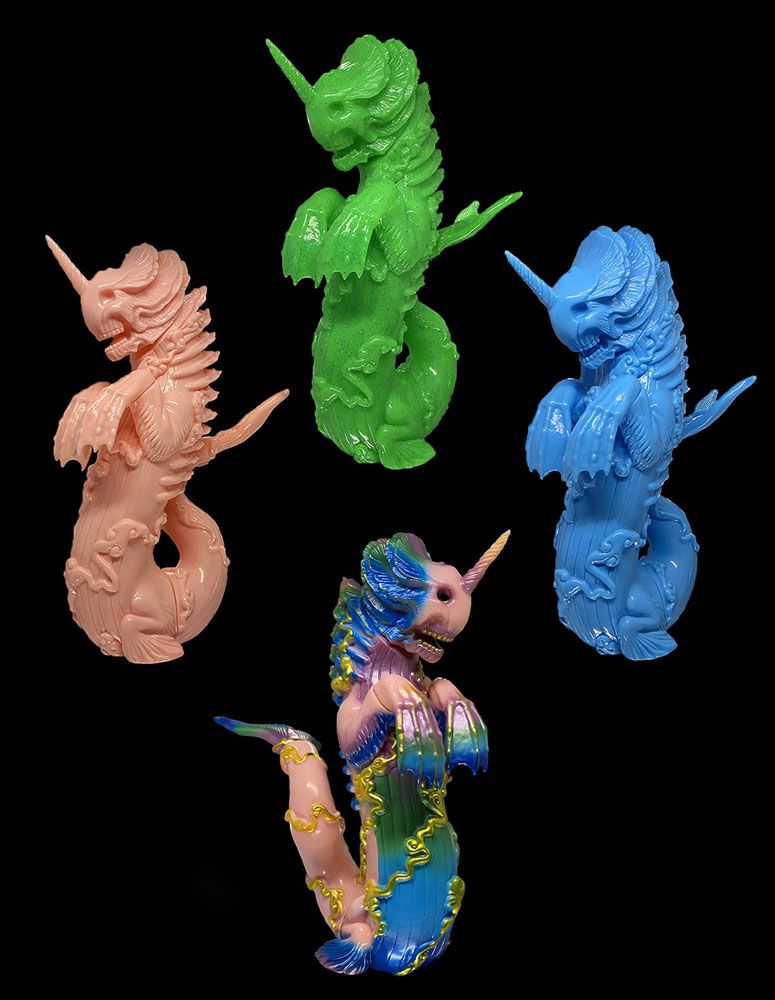 This release sees the BAKE-KUJIRA in four distinct new editions;
the blank Pink, Blue, and Green Glitter at $150 apiece, and the Painted Pink with metallic sprays of gold, purple, blue, and green for $175
. The BAKE-KUJIRA editions will be available
HERE
this Friday, July 24th 12PM PST - so rad!