Peach Man - A New Sofubi Toy from ANONYMOUS RAT!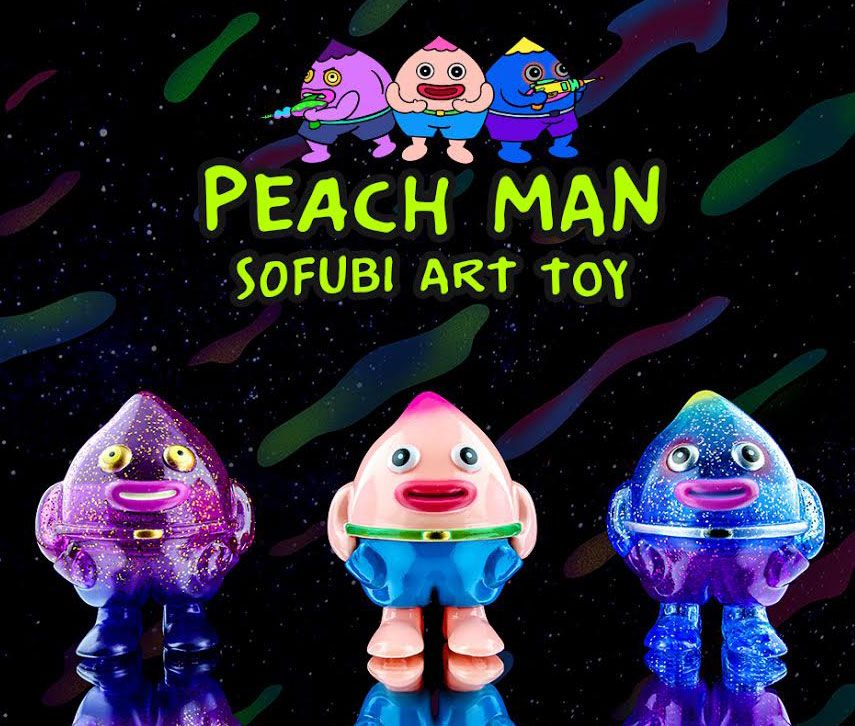 ANONYMOUS RAT
is proud to announce the release of our latest toy, the EVOLVED PEACH MAN! Peach Men are cute little creatures that live in the Anonymous Rat neighborhood, but they're also Duck Man's favorite snack (and don't forget his cousin, Stinging Duck!). All Peach Men start out as petite, but when they grow old and wise, they also grow arms...this is Evolved Peach Man! Peach Man is a 2.5" Sofubi Vinyl Toy, designed by No. 1 Ratty and produced by Anonymous Rat. Produced by Lulubell Toy Bodega, this will be available in three colorways:
Original Peach (open edition $40), Blue Space Peach (25 pieces $45), and Purple Space Peach (25 pieces $45)
. All items in this release will be available
HERE
for pre-order starting Wednesday, July 29th, at 10:00pm, and all orders will arrive on or before 8/21/20! Peach Man is also available at APE Toys Store in Hong Kong and Satan Toys in Taiwan.