New from Mighty Jaxx: Freeny's Hidden Dissectibles: SponegBob SquarePants (Classic Edition)!!!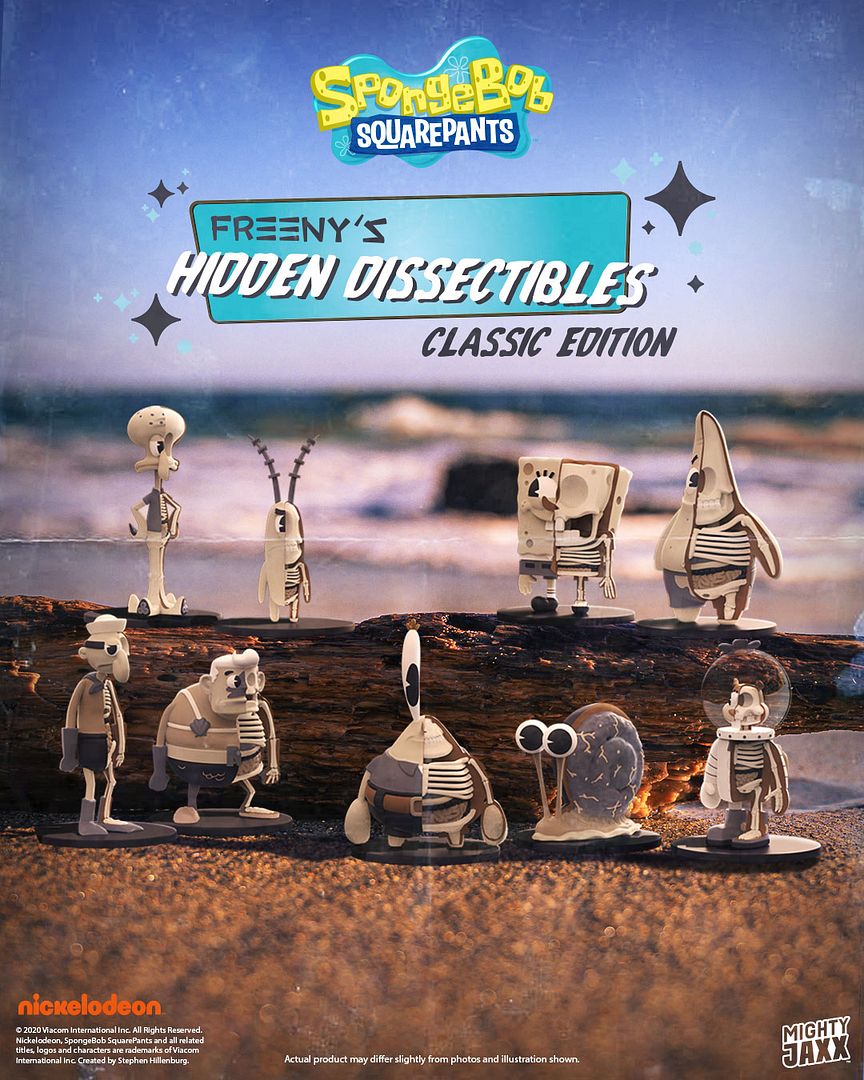 The folks over at
Mighty Jaxx
have heard the calls... and they are bringing SpongeBob and gang back! Meet the second wave of Freeny's Hidden Dissectibles: SpongeBob SquarePants (Classic Edition). Couldn't get your hands on the FYE exclusive wave 1 collection? Don't miss your chance to collect the new series! Featuring your favorite SpongeBob characters, dissected and stylized, the gang has never looked so stylish!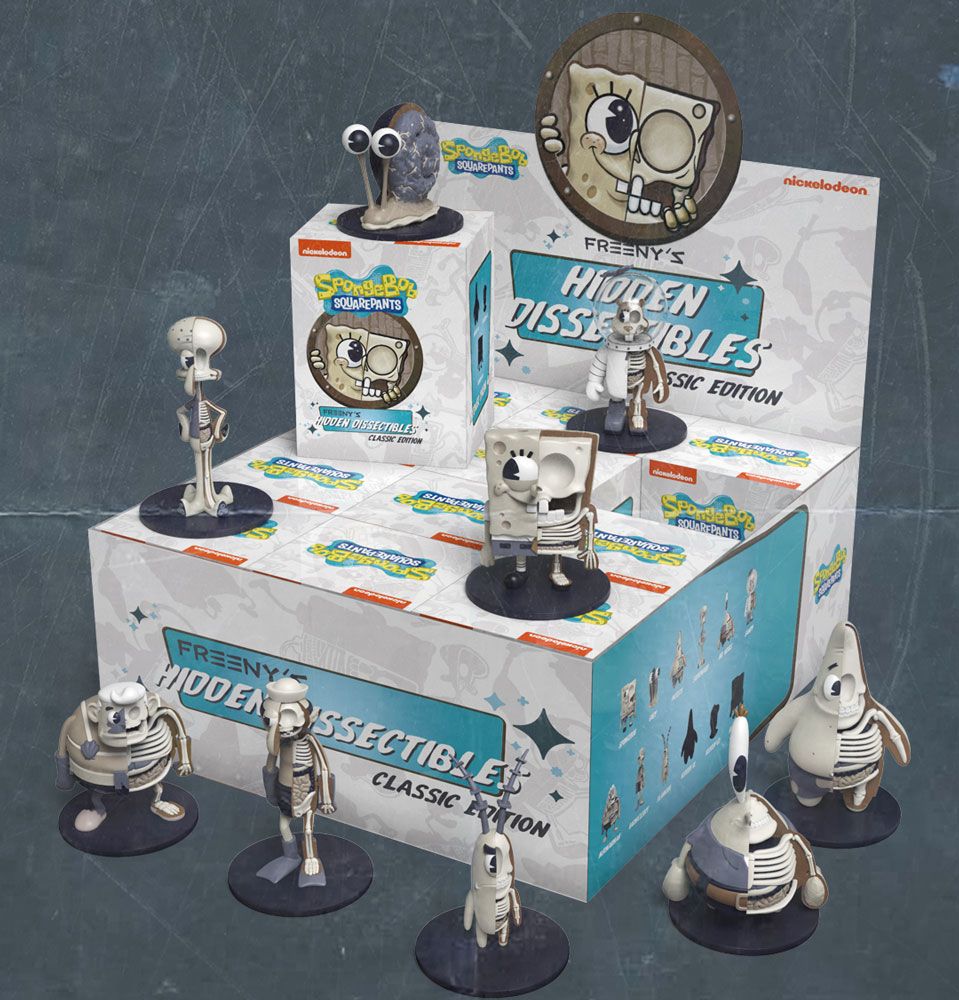 From SpongeBob to Squidward to Patrick and more, who do you think you'll get? You never know who you'll meet down in Bikini Bottom, but we do know that all 9 regulars are guaranteed in a tray of 12! What about the rare Silver Patrick and Gary, or the ultra rare Gold SpongeBob you ask? We don't know! With a 1/24 chance for the rares, and 1/48 chance for the ultra rare, you're just going to have to try your luck! Licensee and manufactured by Mighty Jaxx International Pte Ltd... standing 4" tall, these vinyl blind-box figures will be available
HERE
this coming Wednesday, July 22nd at 6am PST for $12.99 a pop ($155.88 / Tray of 12 with free shipping) - in stock and ready to ship!