Mighty Jaxx presents: XXRAY Plus Sanji from One Piece (Anime Edition)!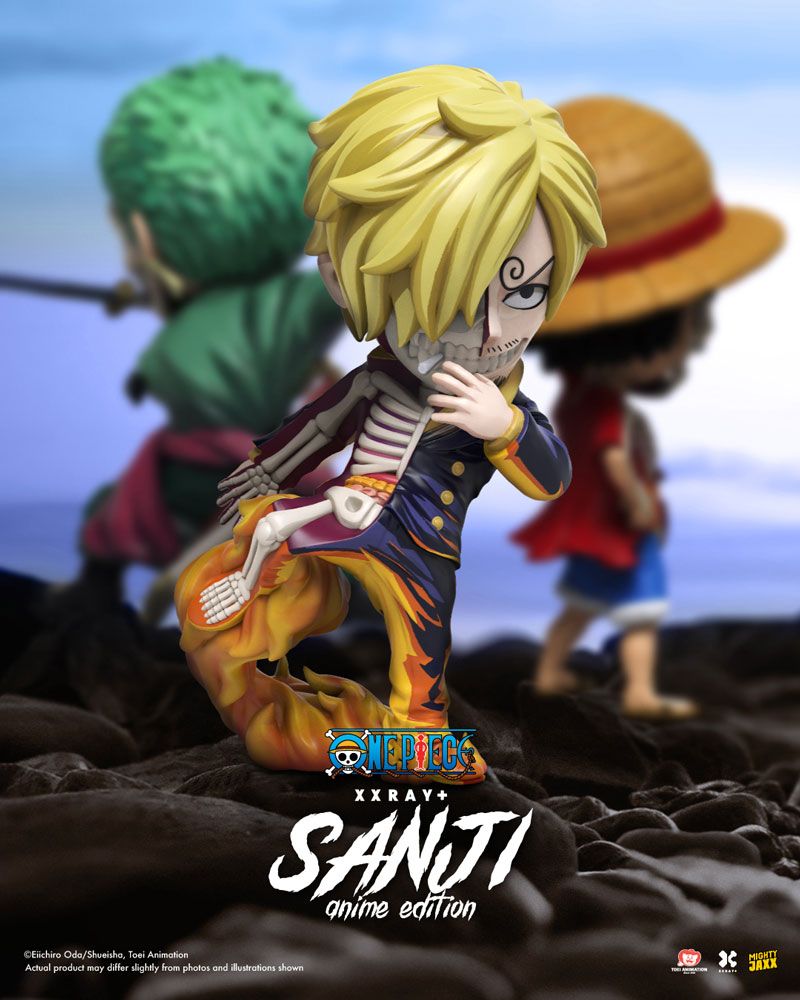 Introducing the XXRAY Plus Sanji (Anime Edition) from
Mighty Jaxx
! The cook of the Straw Hat crew comes to life with this dissected art figure, complete with his powerful kick. The iconic treatment of the XXRAY dissection is captured in the kinetic Diable Jambe move,
Sanji
never looked so cool! Translating the uniquely stylized art form of anime into a 3D figure, the XXRAY Plus Sanji (Anime Edition) features vibrant colors and detailed shadowing. It's possibly the coolest XXRAY figure you'll own! Join the XXRAY Plus One Piece family as the search the seas for the elusive One Piece. LICENSEE AND MANUFACTURED BY: Mighty Jaxx International Pte Ltd... this 8" tall vinyl figure is set to go up for pre-sale
HERE
(Sale of this product is limited to SG, MY, TH, TW, HK, PH & MO) this Wednesday, July 8th at 6am PST for $169 a pop... and if it's as hot as the last release from this same anime, it's going to do very well!