Mighty Jaxx presents: Nyan Sum blind box kitty dim sum treats by Nyammy Treats!!!
"Nyan" is the Japanese way of saying "Meow"! Catwalk into the world of Nyammy Treats and befriend adorable kitties fused with your favorite treats. Nyan Sum is a quirky family of kitties who became what they last ate. With their nyan-dying love for Dim Sum, the
Nyan Sum
kitties continue their daily misadventures and mischievous as yummy Dim Sum dishes! Living in a small Dim Sum shop, they have one thing in common – they don't want to get eaten!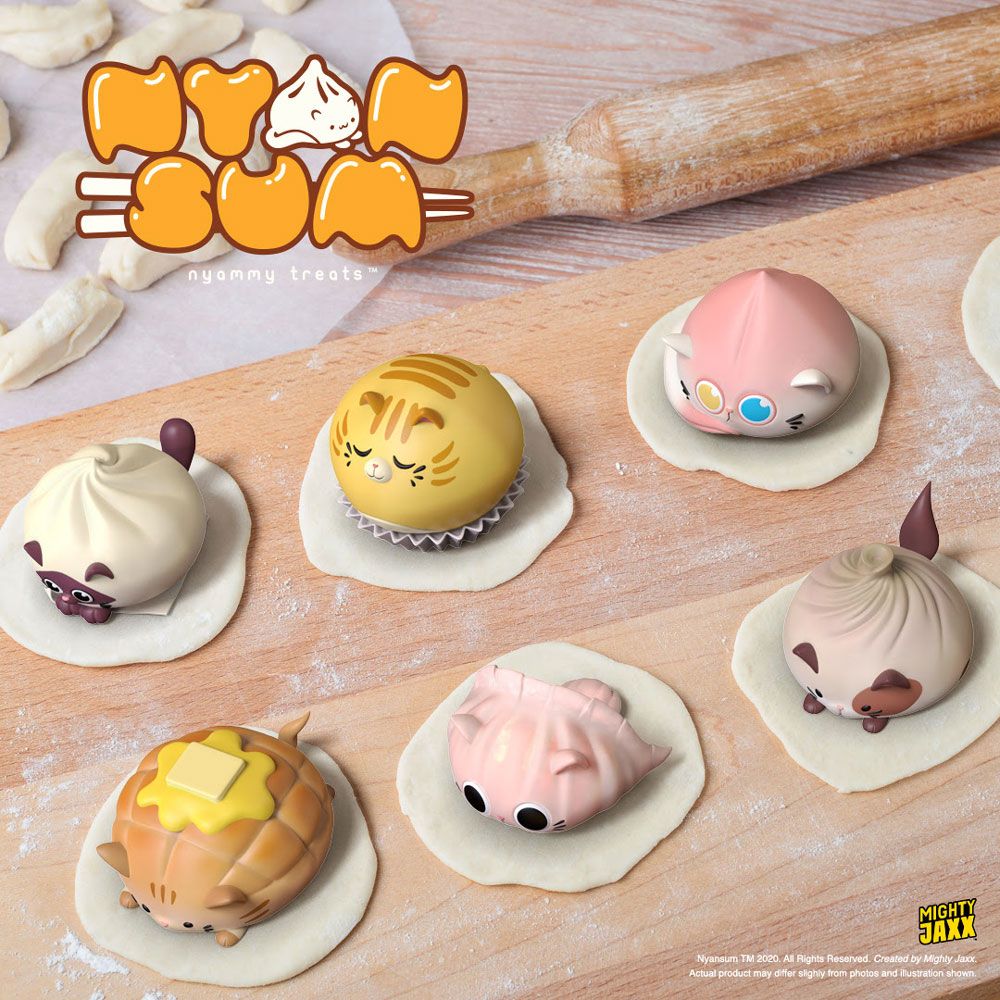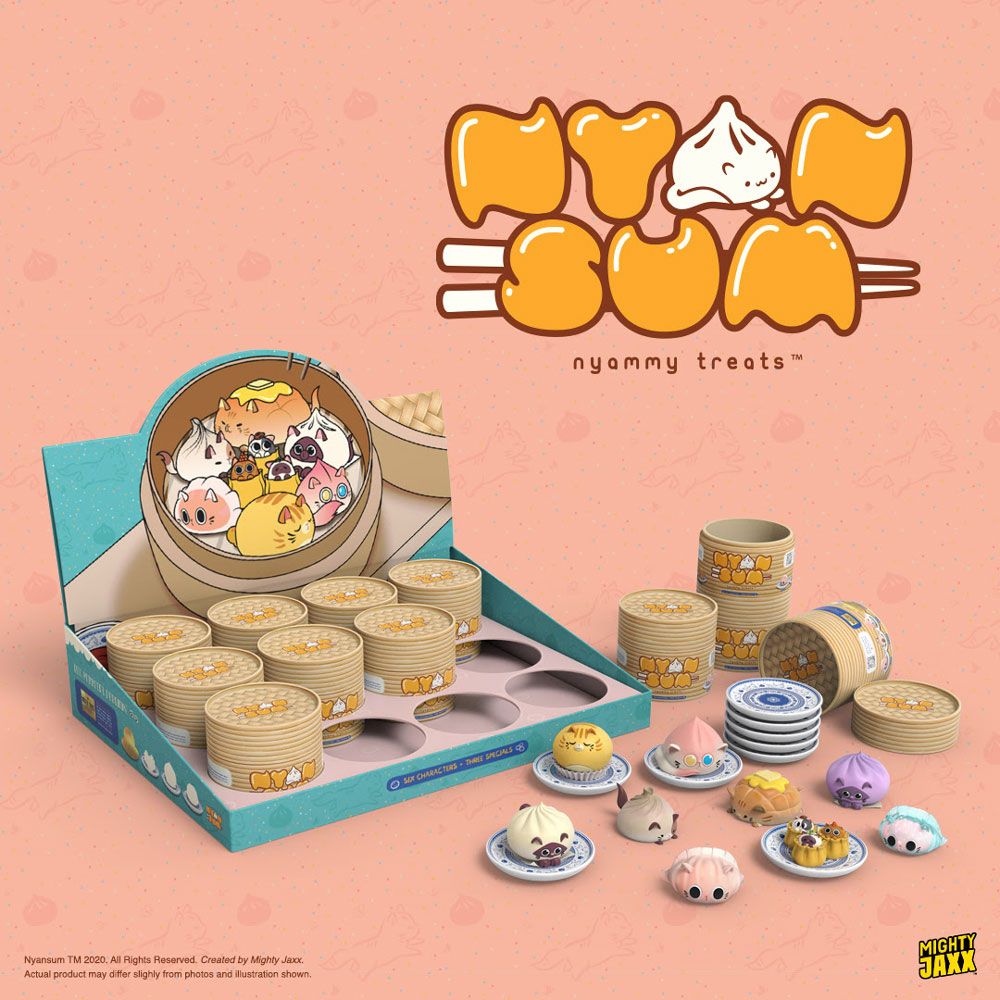 Now available as a fun blindbox collection from
Mighty Jaxx
! A Blind Box is a type of packaging that keeps its contents hidden. They are identical in every way and nobody - including us - knows which toy is inside. Bring the adorable Nyan Sum kittens home! Did you know? A single golden ticket has been hidden inside the packaging of a single Nyan Sum blindbox, the finder of this golden ticket wins a one-of-kind golden Liu Sha Meow! Standing 2"-2.5" these vinyl/PVC art toys will be available
HERE
this coming Wednesday, July 15th at 6am PST for $10.99 per blind box or $131.99 (tray of 12 figures, ships FREE) - these are slated to ship at the end of July, so get on the release of these adorable little scrumptious kitties!