Kong Andri's Owangeboy Scooterboy 1946 edition!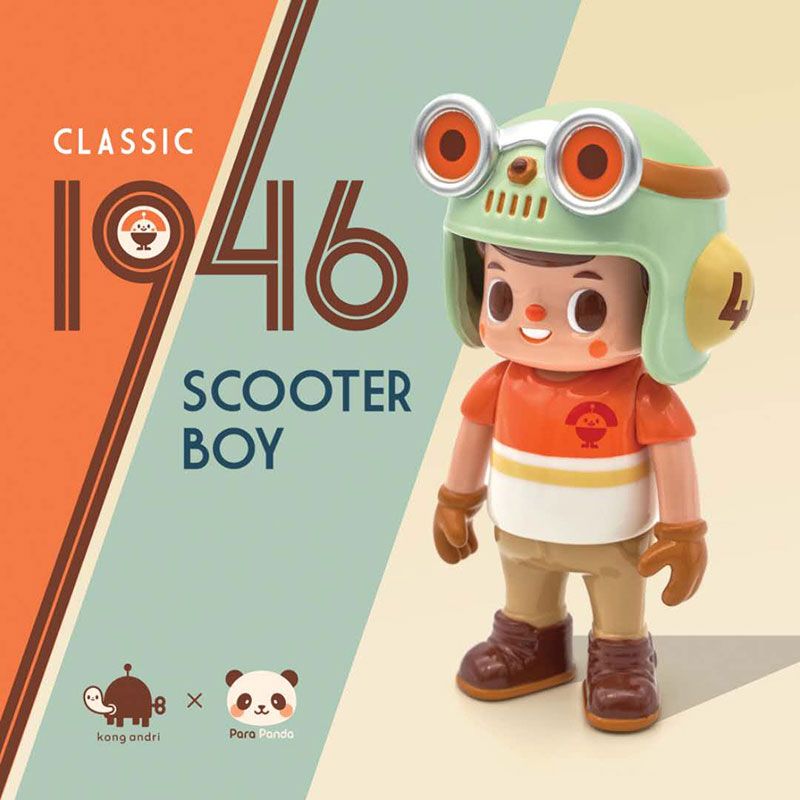 "
Owangeboy did the time travel to 1946's. He was in love in scooters and started to modify some. 15 years later in 1960's, what he did makes history and we know that era was Scooterboy era. And again he never missed his proper suit and favorite helmet.
" New from artist
Kong Andri
Owangeboy Scooterboy 1946 edition
. Featuring 3 movable joints and a removable helmet, these will be exclusively sold by
@Parapanda_toy
! Standing 4" tall and made from vinyl, they will retail for $90 (exclude shipping cost) and will be limited to 145 pieces - Check release time and links here: Singapore / Taipei / Hongkong / Shanghai • Thursday, 16 July 2020 at 20:00. For International Customers:
https://www.aliexpress.com/store/5792076
• For Customers in China:
https://shop296481826.m.taobao.com
- If you find any difficulties, you can directly order via Direct Message to
@parapanda_toy
- Priority will go to Aliexpress and Taobao customers first! These figures look awesome... love the vibe they are giving off, and for those of you going for them, good luck!