DKE Toys at SDCC2020 - #DKECON - Police Grin by Ron English!!!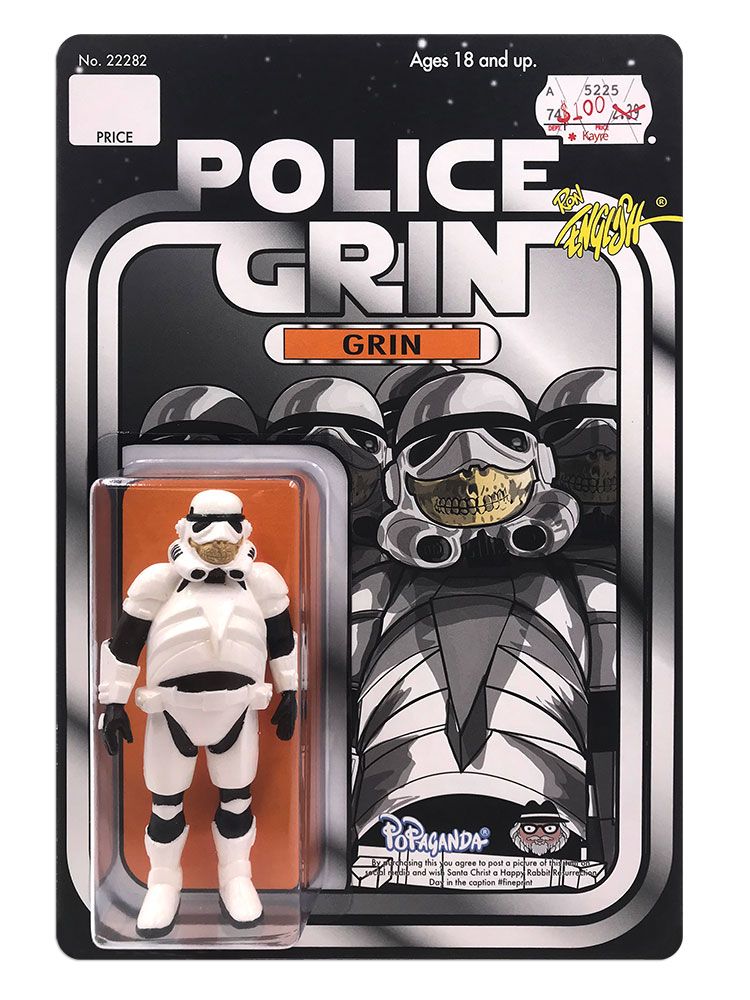 This is a follow up to Ron English's Dark Star Grin where his Star Wars style characters have been reinterpreted as 3.75" figures. Each one is signed by Ron on the back. Sculpted by Whitney Mitchell. Card back by Moc Toys. Police Grin by Ron English Hand cast and painted 3.75" scale carded resin figure - Signed and numbered edition of 50 - for $100 a pop! Visit DKE Toys at at #DKECON at the
DKE Toys
Warehouse or on
Zoom
! July 22-26 to pick this,along with tons of other stuff up!