Pandemic Dummies from Sphinctar Toys... a sign of the times, in MINI form!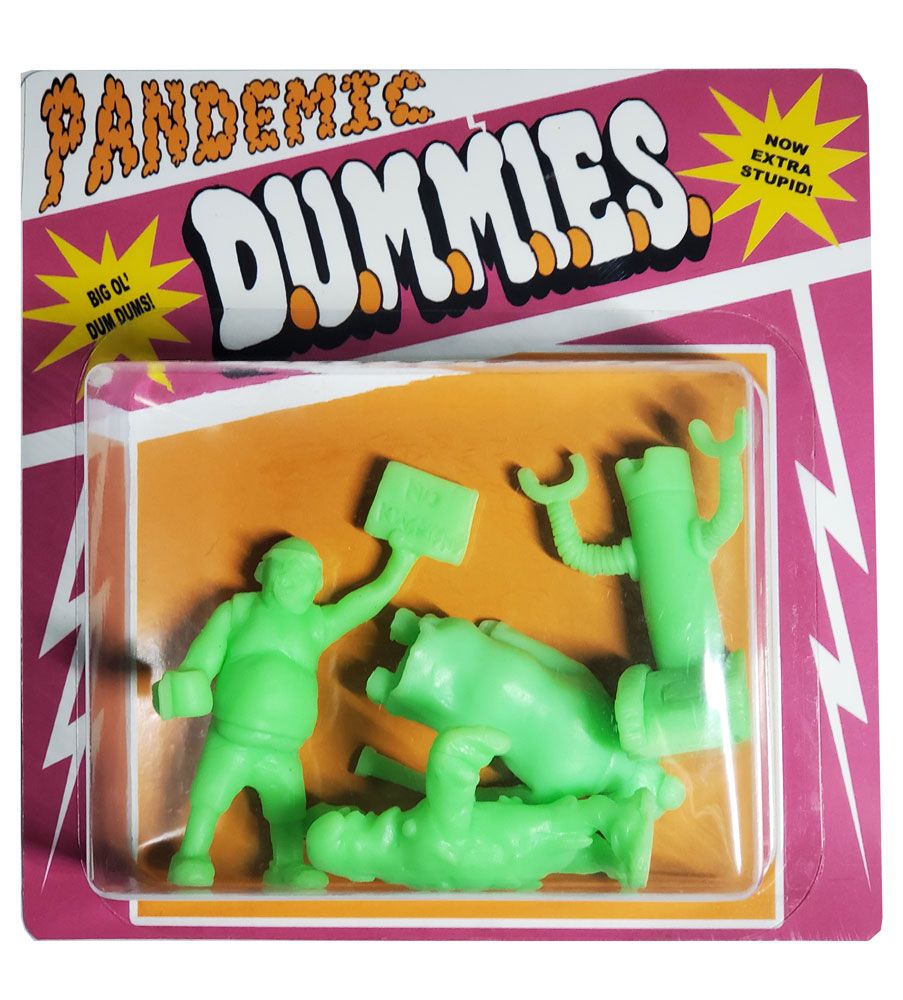 Hey you... social distance and wear a mask!
Sphinctar Toys
just dropped these funny figures a few days ago... and they really are fitting seeing as we are pretty much living this reality! Standing 2.5" tall, these
Pandemic Dummies
resin mini figures come as a 4 pack for $40 and include:
Granny Covid, Symptomaddict, Bubba Butthurt and Disinfector 2020
! This is the first of many D.U.M.M.I.E.S keshi figures. Hand sculpted, cast and packaged in the style of M.U.S.C.L.E or Monster In My Pocket, snag them up
HERE
right now!