New Deadly Delivery release this Saturday!!!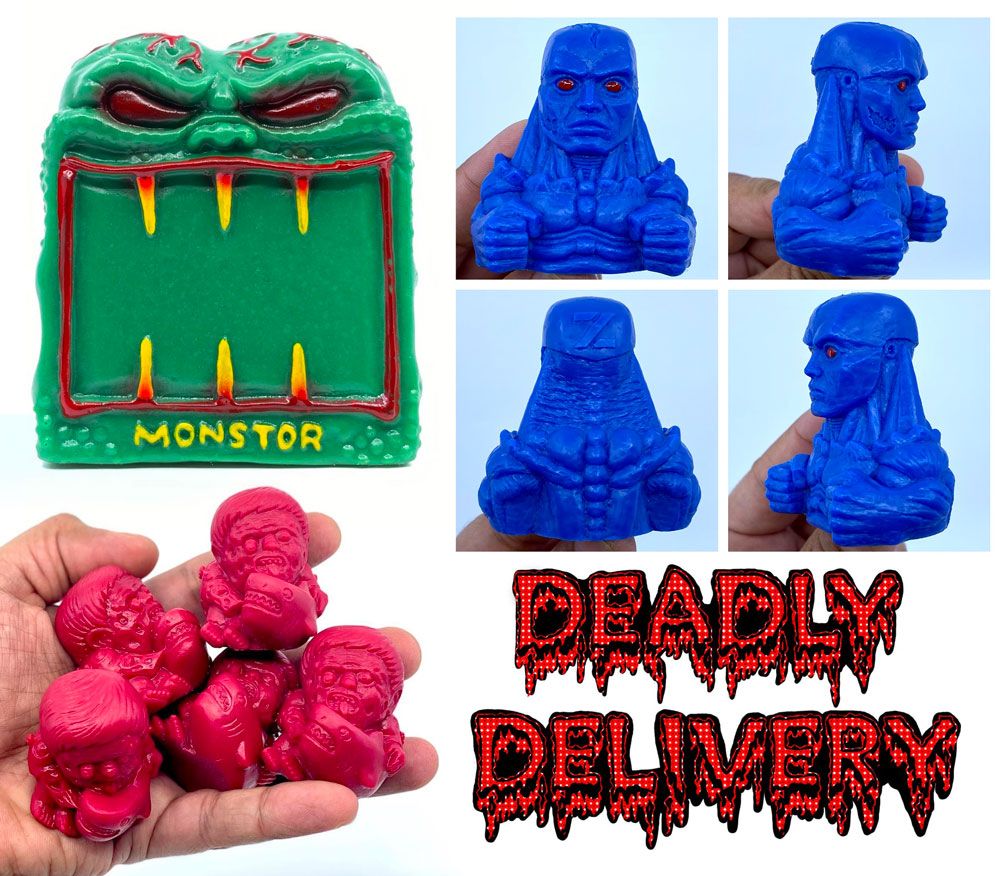 The
Deadly Delivery
gang is back with three toys this weekend. First up is
Zectron's
all new sculpt inspired by Molasar from the cult classic film and book The Keep. Cast in Mystical Blue resin with red eyes painted by
Retroband
himself. Next up is Retroband's fully painted Monstor Mini rotocast Horror Head. Last up is Vilesore's Zombi vs Shark figure dropping in a new color for the last time. Everyone who purchases a toy during the drop will be automatically entered is the Sinister Six giveaway which will be held like on instagram once the drop is over. This Saturday, June 20th at 12noon CST the shop opens
HERE
and the fun begins!