Mighty Jaxx presents: Vomit Kid 'Fast Food Purple' by OKEH!!!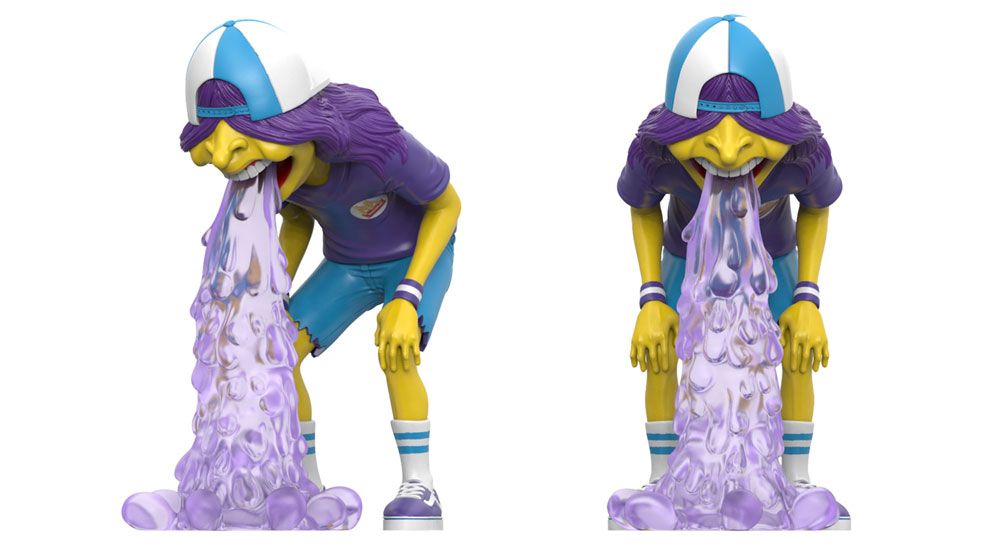 He's chewed his last burger! After 7 years of obsessing with fast food and getting horribly sick, Vomit Kid has had enough. The mere sight of greasy burgers and deep fried chicken is enough to get him gagging. It has gotten so bad that even his puke glows-in-the-dark! Oh the chemicals that must reside in his body... Looks like it's time for him to devour something else, what would it be? New from
Mighty Jaxx
... a gross new version of Vomit Kid has emerged, the '
Fast Food Purple
' edition by OKEH! Standing 8" tall, this is the final colorway and it's set to release
HERE
this coming Saturday, June 6th at 6am PST for $149 a pop via pre-order (Ships Oct 2020). This figure features Glow In The Dark Puke and it comes with an Iron-On Patch!