Mighty Jaxx presents: Transformers x Quiccs: Soundwave... a little hiphop for your robot!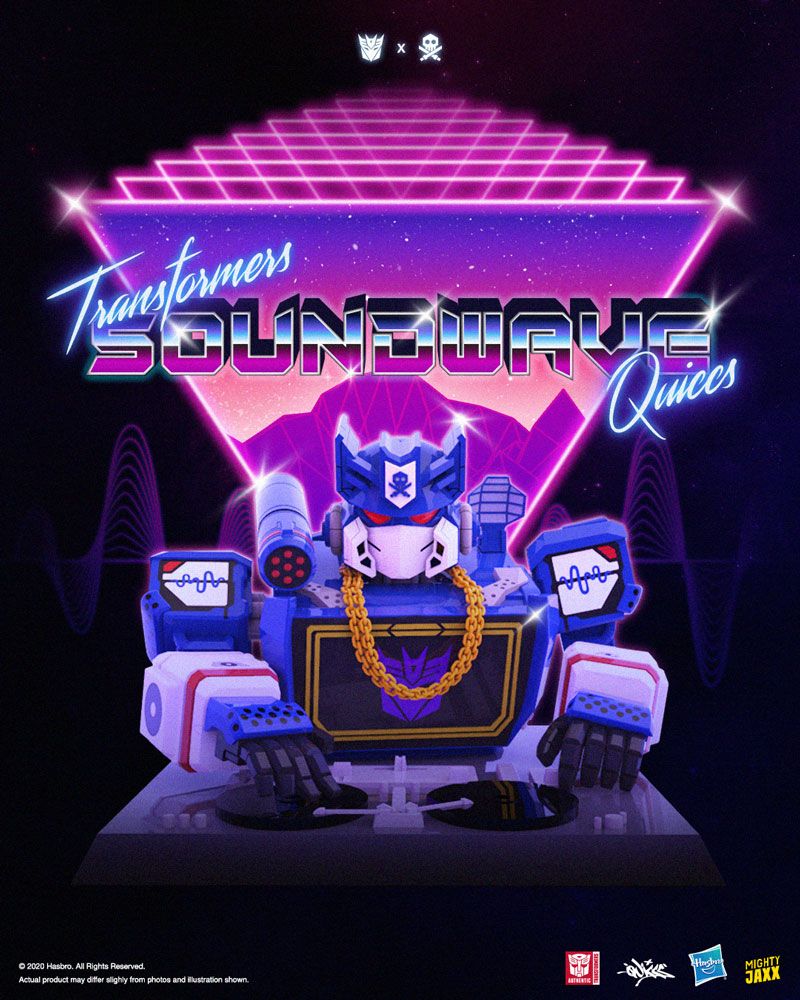 Mighty Jaxx
and Quiccs present,
Soundwave
! Put your party gear on, Soundwave is 'bout to drop some sick beats. Hit up Soundwave for non-stop chart toppers and Decepticon beats, no Autobot can spin these discs as well as he can. Decked out in his signature blue, complete with orange and red accents, and a badass gold chain, Soundwave is all in for the party. Kick start your Transformers rave with Soundwave. "Soundwave superior, Autobots inferior." Will the Autobots let the Decepticons rule the night, or will Soundwave be challenged in a showdown? Standing 6" tall by 8.5" wide, this vinyl bust will be up for pre-order
HERE
this coming Wednesday, June 34th at 6am PST for $249 a pop (Pre-Order, Ships Oct 2020) - First 100 orders receive a signed Soundwave poster by Quiccs and this is limited to 500 pieces worldwide!