Mighty Jaxx presents: Polystones XXPOSED Spongebob Squarepants!!!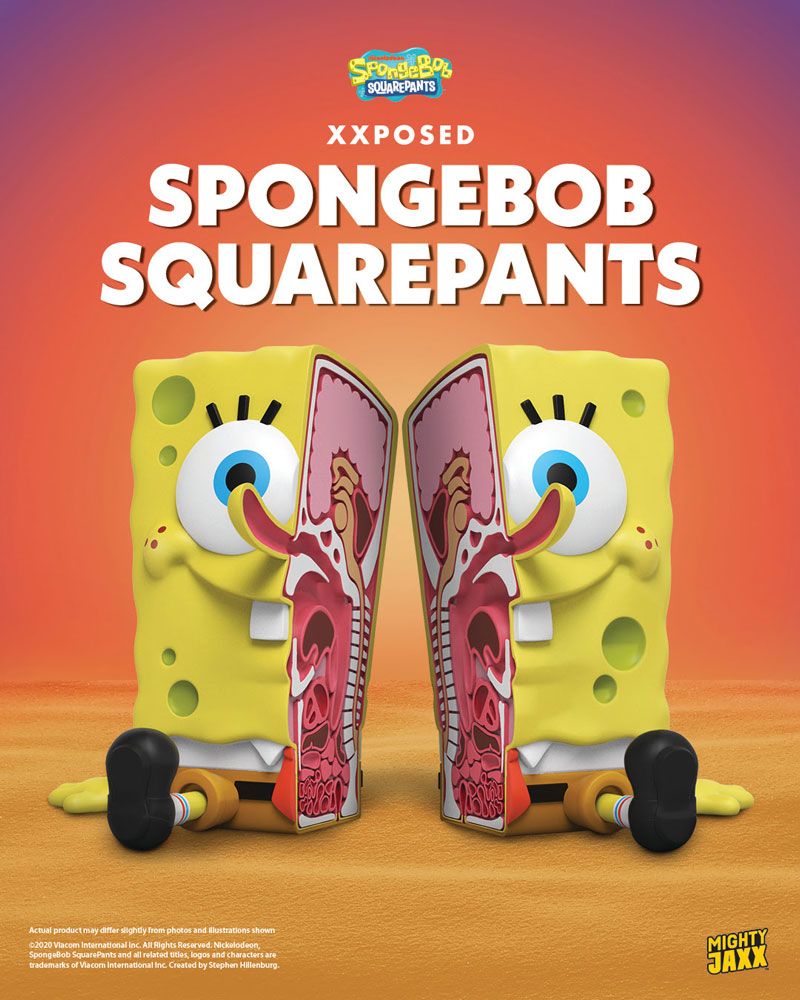 It's Spongebob like you've never seen before! The beloved pop culture icon rides the Patty Wagon out of Bikini Bottom and into
Mighty Jaxx
! Debuting with a brand new style, the
XXPOSED Spongebob Squarepants
features a premium cross-section dissection. Made from premier polystone, Spongebob sits 6" tall and is held together by magnets. Each organ and skeletal part is carefully carved out of Spongebob's cross-section and is hand painted. Display as a whole or split in halves to show off the dissection, look at Spongebob from a different perspective everyday. XXPOSED Spongebob Squarepants is the first figure in the new XXPOSED line of premium dissected figures. Licensee and Manufactured by Mighty Jaxx International Pte Ltd... this is available
HERE
right now via pre-order from $249 a pop and will ship October 2020!