Mighty Jaxx presents: Fashion Designer by Danil YAD!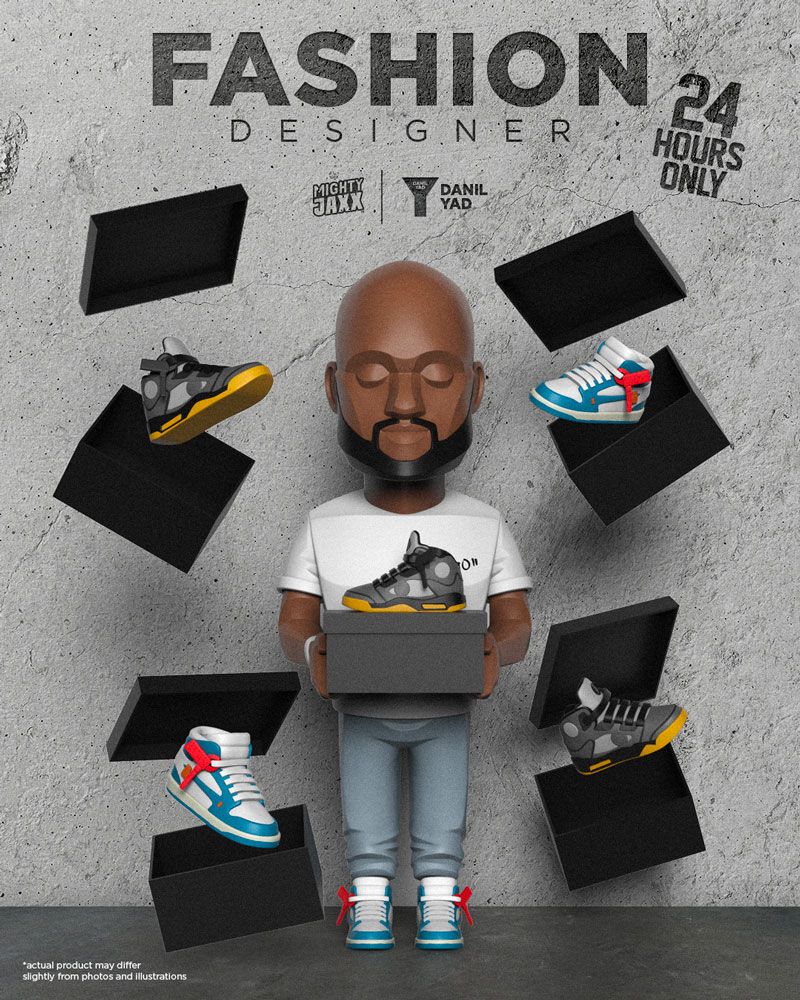 This designer needs no "introduction". The visionary is most well-known for his artistic experiments that reshaped the modern fashion industry, blurring the lines between street wear and designer labels. Currently the art director of a giant designer Fashion label, Fashion Designer definitely came for the throne to take over the world with his creations. New from produces
Mighty Jaxx
and artist
Danil YAD
comes the latest 24hour timed release... and this 8" vinyl toy is looking quite awesome - oh, and it has removable parts! Releasing
HERE
via pre-order (Ships Oct 2020) this coming Saturday, June 20th at 6am PST for $179 a pop, don't miss out!