Zectron's Critters are back!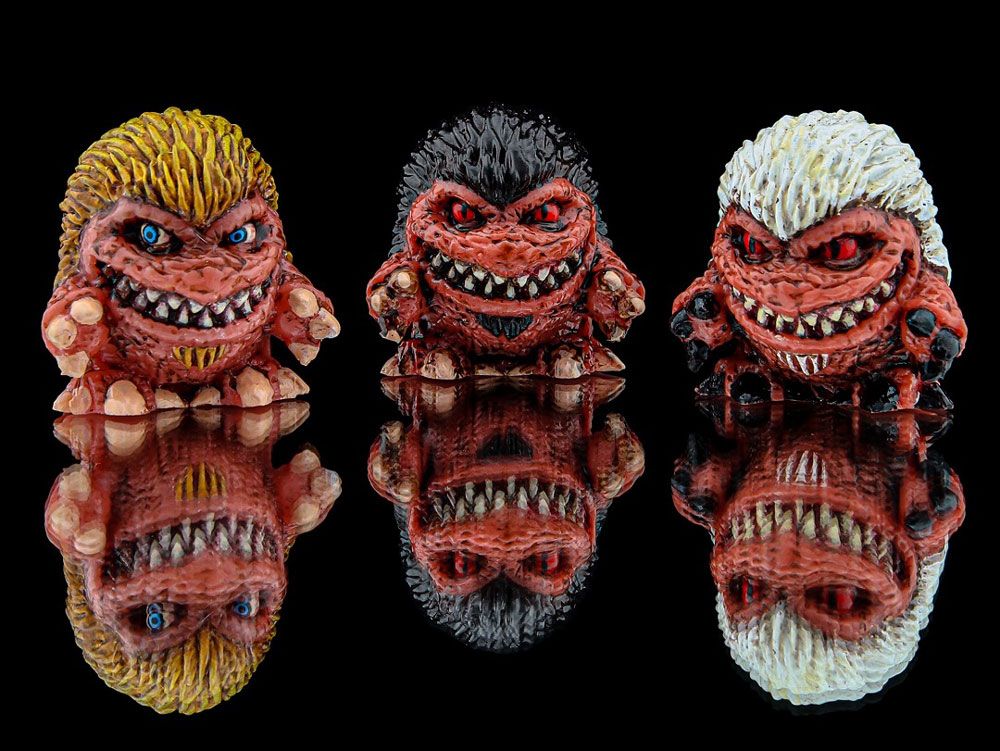 Zectron's
Critters are back! The deadly furballs have returned and this time Harley Poe's
Joe Whiteford
has created several unique micro-runs to take over the world! Each Hand painted Critter will be sold blind bagged style with a custom header. Every painted version will also come with an unpainted glow in the dark version packaged in a classic vending capsule.
Produced by
Resin Piece Productions
with triple the normal amount of glow added in the mix for a stunning radioactive furball effect. Each set of two Critters is priced at only $40 bucks. Dropping this Wednesday at 12 noon PST in the
Little Rubber Guys
online shop. While supplies last!