Tomenosuke to launch updated international store with Sket-One & Mr Clement!!!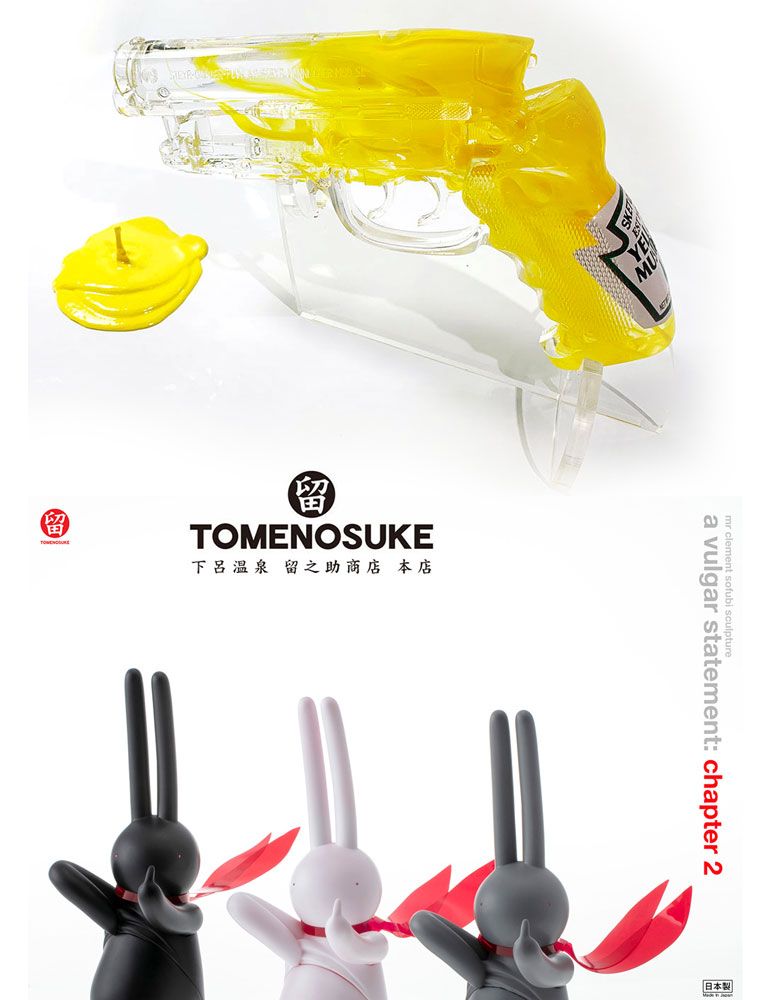 Our friends over at Japanese based
Tomenosuke
have been working on some updates to their international online store "
TOMENOSUKE International
" - which will be completed on June 1st... and to commemorate the evolution of the online store, they are releasing new exclusive toys from artists Sket-One and Mr Clement!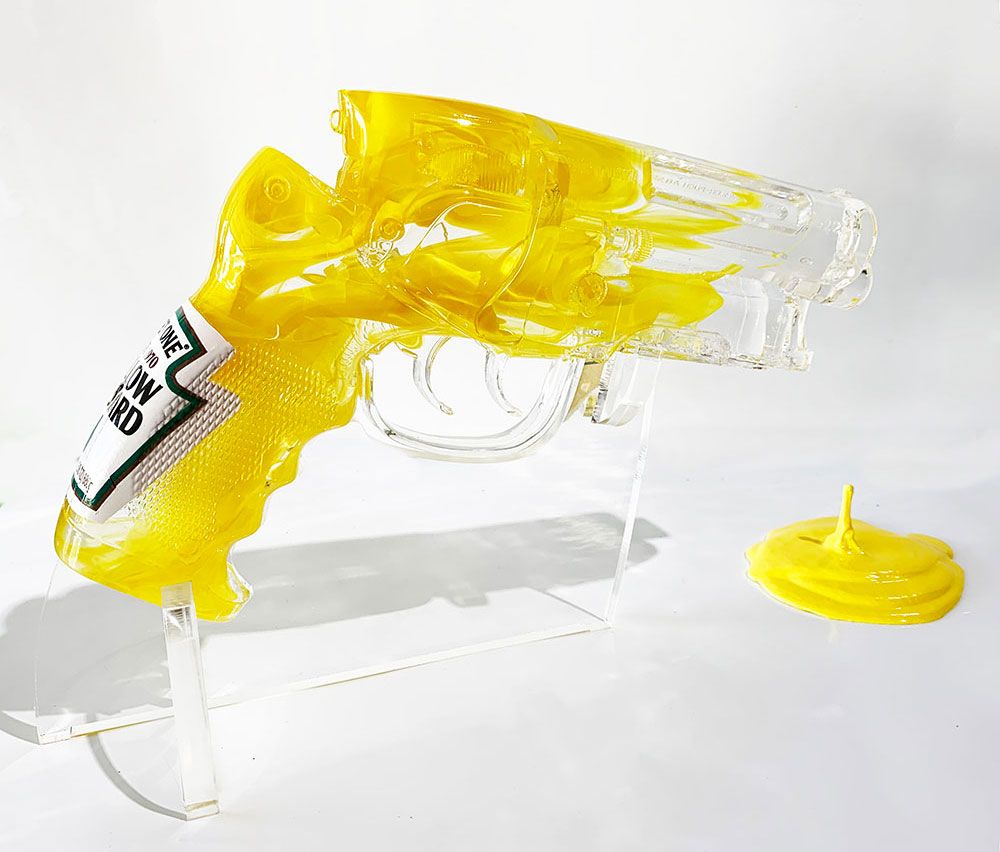 First up... the
Yellow Mustard Blaster by Sket-One
(display stand included)! This is the second edition and Mustard version of Sket's popular piece that was sold through advance orders last December. This resin art sculpture features some really cool see through resin with yellow innards, looking like a used mustard bottle, but, it's a blaster. The figure comes with the stand as well as the mustard drip. Pre-sale starts: 23:59 on June 1st / close: 23:59 on June 8th JST. / ships August 2020 - Price: 66,000 JPY!
Next up it the
Mr Clement sofubi sculpture / a vulgar statement chapter 2
! This is the second edition of Mr Clement's Sofubi figure that was sold out with favorable reception last December. Its distinct characteristic is the transparent red feet, and it comes in three colors: black, gray, and white. Tiny rhinestones are embedded in the eyes and it wears a transparent red scarf. In addition to the three-color wbg set, the gray and white versions are also sold individually. Pre-sale starts: 23:59 on June 1st JST. / ships September 2020 - Price of wbg set: 39,600 JPY / white: 14,300 JPY / gray: 14,300 JPY! Don't miss out - hit the link to the store
HERE
at the above date and time!