Skinner & Wonder Goblin's short film, BUDFOOT! - Premiering on ALTER - and new toy releases!!!
A psychedelic entanglement between the creativity of a delusional toy maker and an inter dimensional entity, begins a relationship that could have only one outcome... premiering on
ALTER
, you can watch it now for FREE! Destined to be A psyche-horror classic, featuring Henry Zebrowski ( Your pretty face is going to Hell, last podcast on the left)
SKINNER
( Mastodon videos, High on fire, the black plot, Drawing with Skinner)
James Sizemore
(The Demon's Rook, Goat witch) Shane Morton ( cheddar Goblin from Mandy, Rob Zombie's Halloween) Tim Reis and media team ( Bad Blood: the movie, Mastodon, Asleep in the Deep) and Rock and Egg, an incredible VFX team that has stepped in to send this production over the top! This Monday! 4/20 BUDFOOT begins!! On Alter, the premiere horror YouTube channel... such a rad video, enjoy!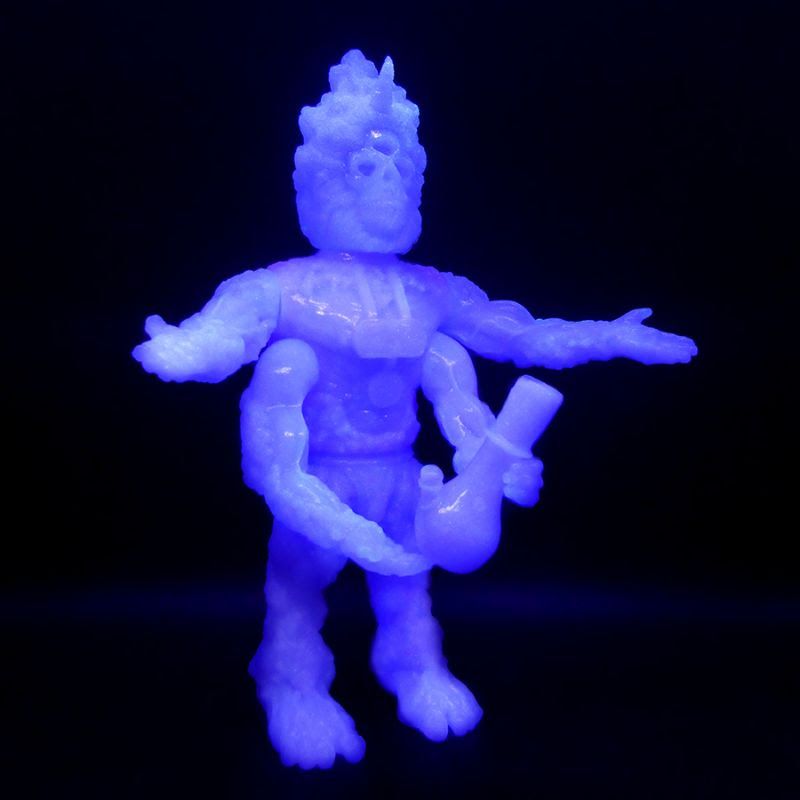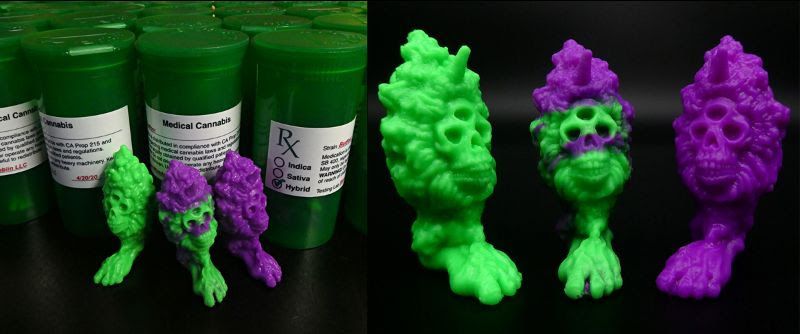 In conjunction with Alter's 4/20 online premiere of BUDFOOT the movie on YouTube,
Wonder Goblin
is proud to present an array of cannabis-themed toys! The following items will be dropping
HERE
in Wonder Goblin's webshop today 4/20/20 at 4:20 PM Eastern Time:
Blind Bottled BUDFOOT Keshi - Run of 25 - $25 • BUDFOOT "Purple Haze" and "Tangerine Dream" Blank Vinyl Figures - $90 & $85 each • GOBLIN "Trichome GID" - Run of 20 - $35 • FAMILIAR "Trichome GID" Run of 10 - $40 • BUDFOOT "Pandemic" Lucky Bags - Micro-run of 7 - $420 (Includes 1 painted fully-articulated 12 inch tall soft vinyl figure - Hand painted by Mr. Goblin with blacklight-reactive vinyl paints, 11x17 Budfoot film poster by cartoonist Ralph Niese, Blind bottled Budfoot keshi, Bud Nug marbled resin lump, Glow-in-the-dark enamel pin, Surprise bonus Goblin toy, 2 Budfoot vinyl stickers + Lucky golden ticket
) Holy smokes... so much awesomeness! Don't miss out on this release...