NEW Rampage Toys Sofubi Drop announced at Tenacious Toys!!!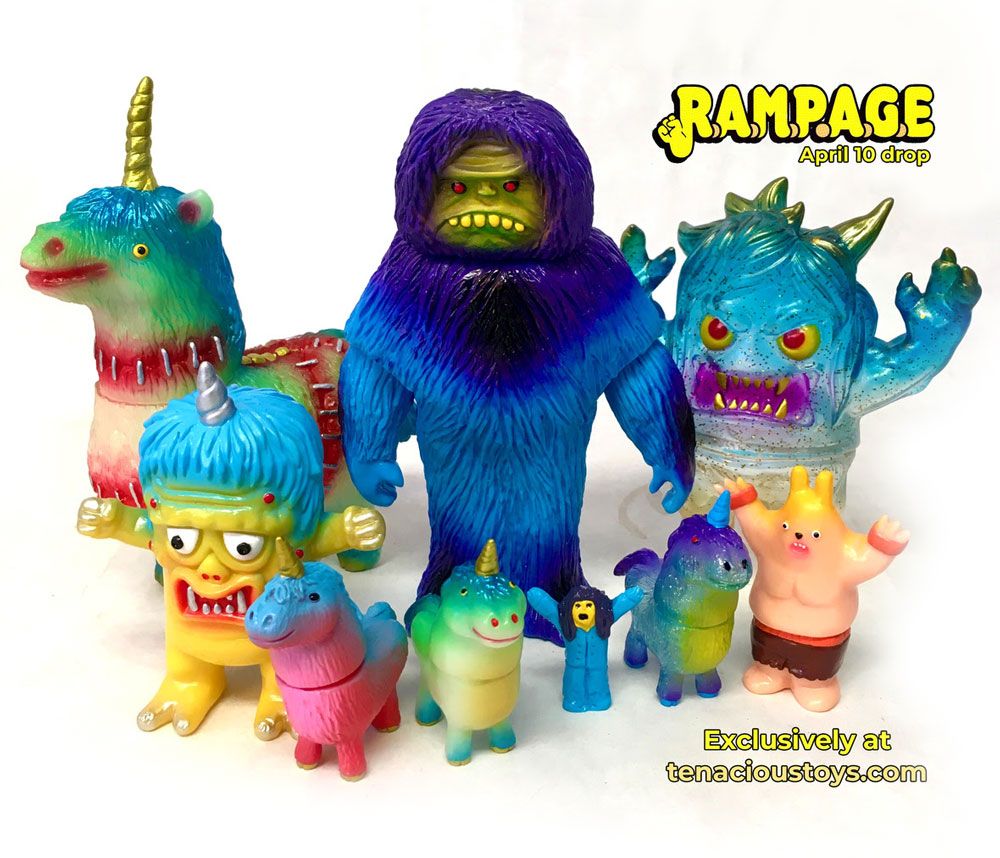 Tenacious Toys
is thrilled to announce a brand new drop of exclusive Rampage Toys sofubi figures! This months exclusive drop is scheduled for Friday, April 10th at 12noon EST (NYC) time. The selection includes a brightly colored assortment of micros, an Uglier Unicorn, an Onicorn, a Woo, and for the first time in a Tenacious drop, an Undeadicorn!
Details:
* Masters of the Microverse Set - 2 micro figures, $26 for the set, 18 sets available
* RAMPAGE x MARMIT Ultra KAIJU Series - WOO. Nostalgic Color Version (includes tiny matching 'Yuki-chan' Omake figure) - $45 for the set, limited to just 15 sets
* GID 5" Undeadicorn and My Little Unicorn Set, $65 per set, limited to 5 sets
* Tenacious Toys exclusive yellow Uglier Unicorn, $30 each, limited to 20 pcs
* 'Beam Me Up Ugly!' Onicorn, $35 each, limited to 16 pcs
* Shaggy Little Unicorn red with blue spray, $12 each, limited to 21 pcs
All of the above will be available on the Rampage Toys page at TenaciousToys.com
HERE
on a first-come, first served basis. Orders for these items are expected to ship the following Monday.