Djinn & Tonic x Clutter - CHROME edition of Rotten!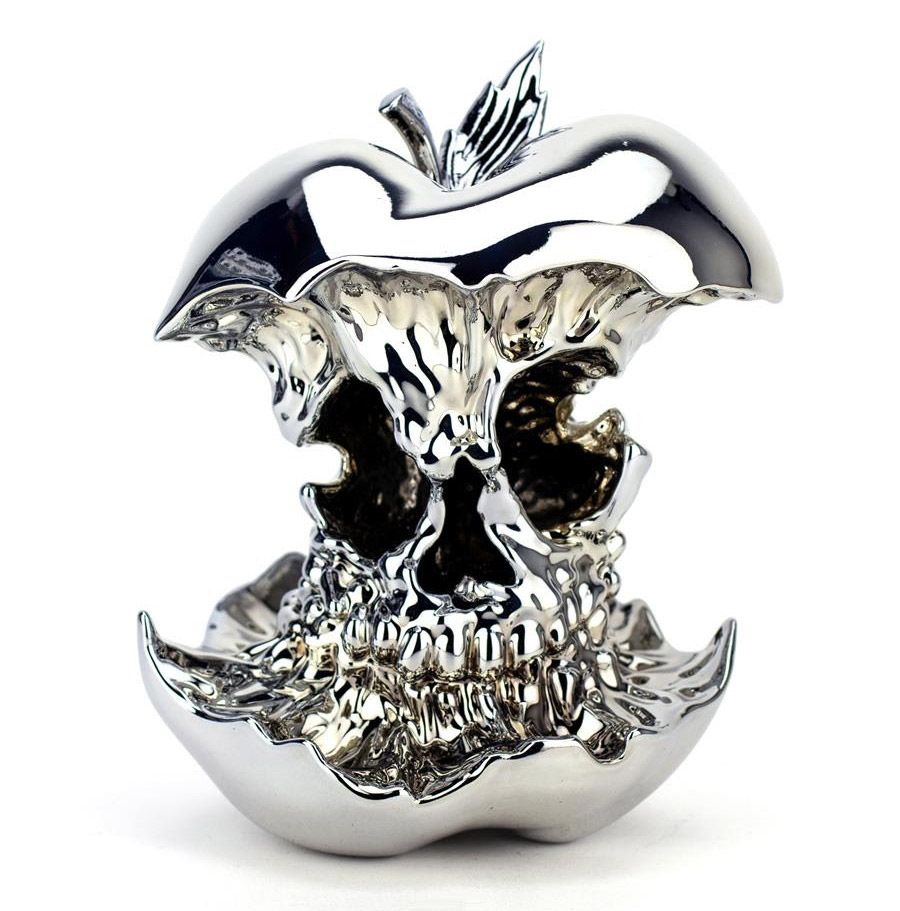 Clutter
is excited to have once again teamed up with artist duo Djinn & Tonic to bring you the latest version, the
CHROME
edition, of this sculptural fine art piece. A twisted take on Snow White's famous apple, the Rotten's evocative design brings to life the demonic skull within the fruits devoured core. With a striking silhouette and gleaming shine, this haunting design is a centerpiece for any collection. Each piece is handmade in New York, then meticulously dipped in chrome. Oh, and check out how big these are... wow! Measuring 8" x 6" x 5" tall, with only five pieces currently available at this time, these beauties will not last. Snag one up
HERE
this coming Thursday, April 30th for $500 a pop!