Bjorn Humbe's FATBOY resin art toy... is awesome!!!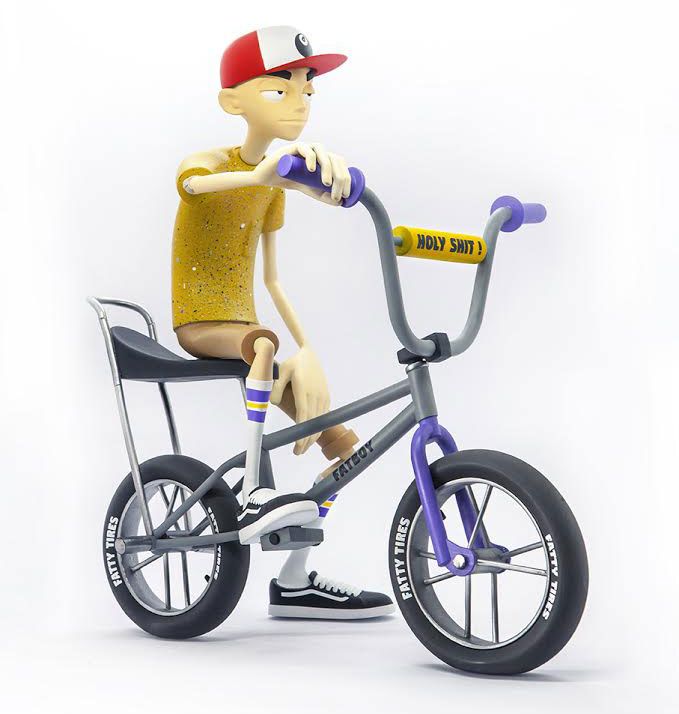 Talk about rad... love getting emails for folks with newness when it comes to creative designer toys, and that's exactly what happened yesterday as we were contacted by artist
Bjorn Humbe
as he wanted to share his FATBOY designer toy! Bjorn mentions that he has been a character animator for over 20 years in most games, but also advertising and movies... and most recently, he's been having thoughts about starting to do art toys and this is his first one!
He mentions "
My main inspiration for doing art toys is the extreme sports scene and stylized character art as Gorillaz and a lot of animated movies.
" Fatboy is 13" high and is being produced as a small micro-run with pre-order and then production! These will retail for $450 a pop... and yes, that picture above is an actual painted production piece, not CGI - soooo clean! If you are interested, contact Bjorn directly via email: bjornhumbe@gmail.com or through his
Instagram
!