Occulot resin figure released from Sphinctar Toys!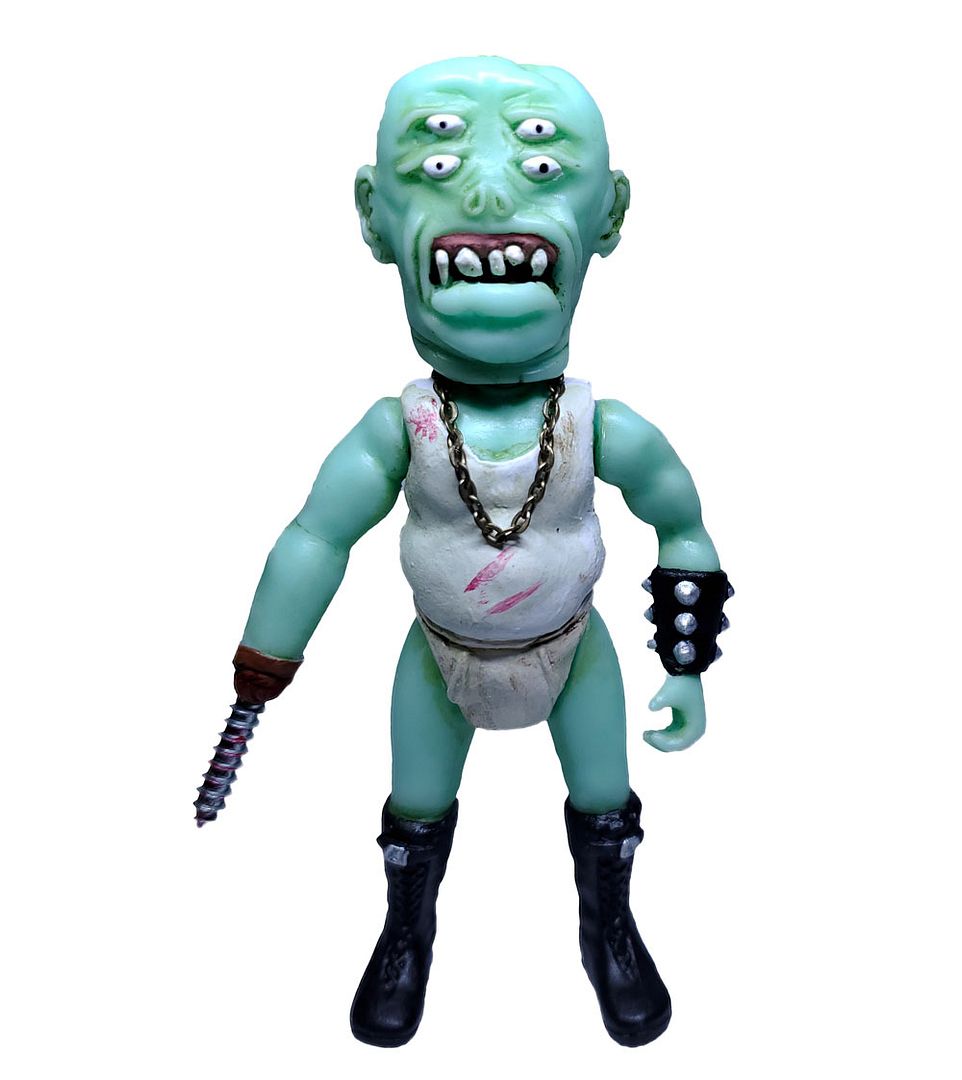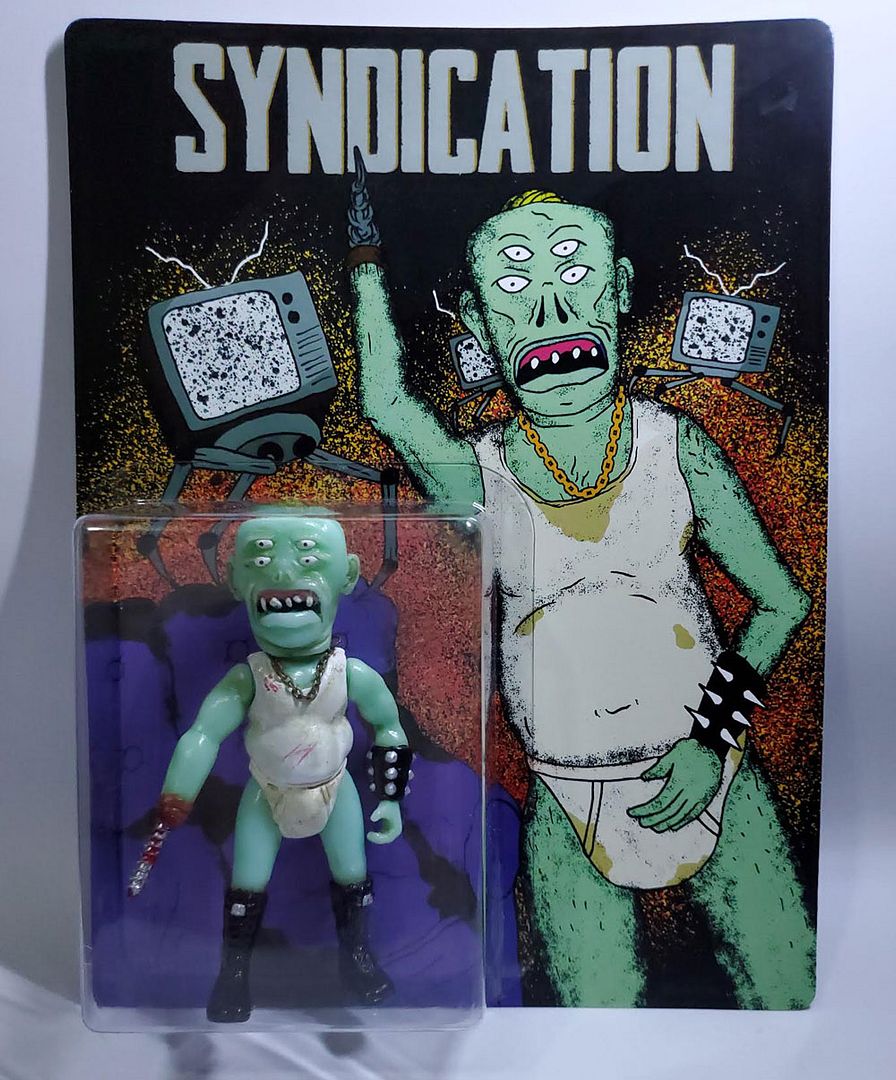 "
Ronald Hansen spent every waking moment absorbed by his outdated television set. Often, this T.V. would go on the fritz. Cursing loudly, Hansen would walk to the set and give it a smack, but something was different this time. A blinding light filled the room followed by a hum. The hum increased in pitch and a massive electrical explosion launched Ronald across the room knocking him unconscious. Hours later, Ronald woke to find his apartment destroyed and his television missing. Catching his reflection in a piece of broken mirror Ronald was forced to come to terms with the horrifying creature staring back at him. A mutant survivor of Syndication.
" New from
Sphinctar Toys
, the very so awesome Occulot resin figure! Standing 5" tall, this figure was sculpted, cast, painted, packaged by Lord Sphinctar with a package art by Elliott Downs. Featuring 5 points of articulation and a real chain necklace, snag one up
HERE
right now for $50!