Mighty Jaxx presents: MerTEQ (God Mode) by Quiccs!!!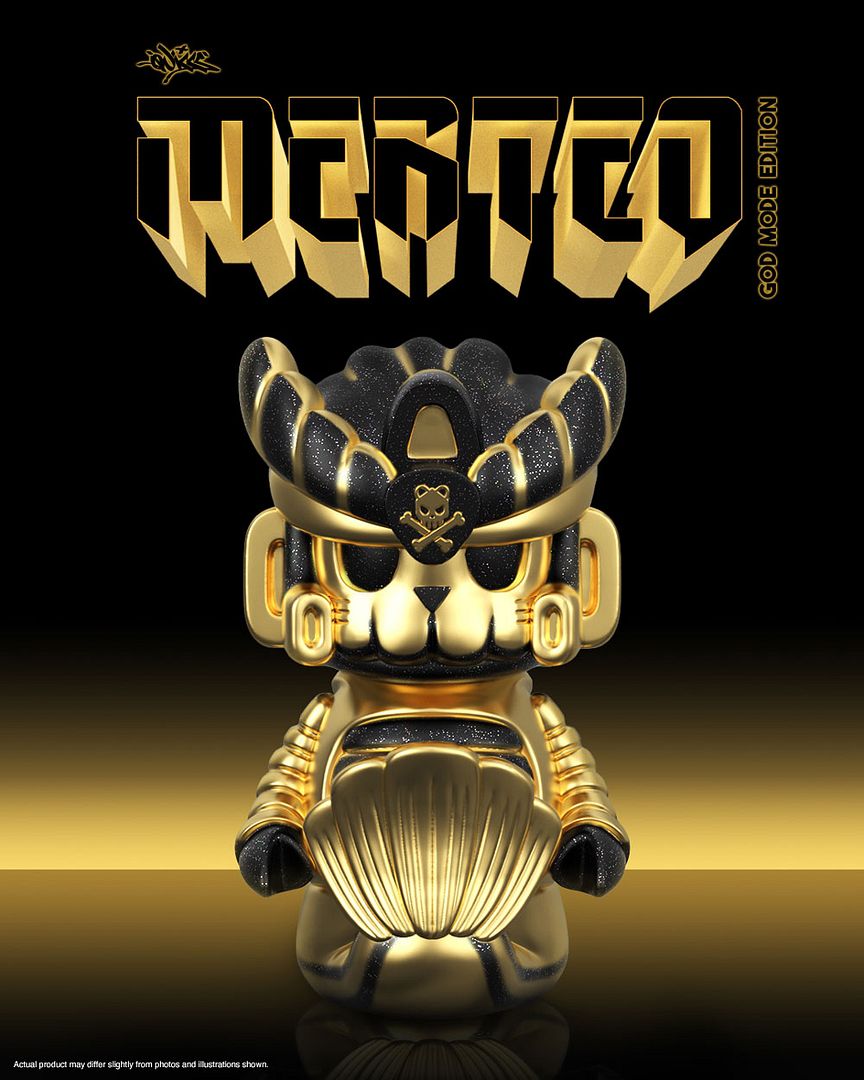 Following the successful original and Liat Orchard editions from
Mighty Jaxx
, MerTEQ is back for one last time. Putting a Quiccs twist on the recognizable Singapore icon, and finished in classy metallic gold and black combination; some say this is a god level upgrade! Complete your very own MerTEQ set with this limited edition release, trust us, this one is a keeper! Standing 6" tall and limited to 300 pieces, these vinyl figures will be available
HERE
for $119 this coming Saturday, March 21st at 6am PST via pre-order and the first 50 orders come with Merteq Mask - Ships Aug 2020!