Jorge R. Gutierrez x 3DRetro - Muerto Mouse vinyl figure release announced!!!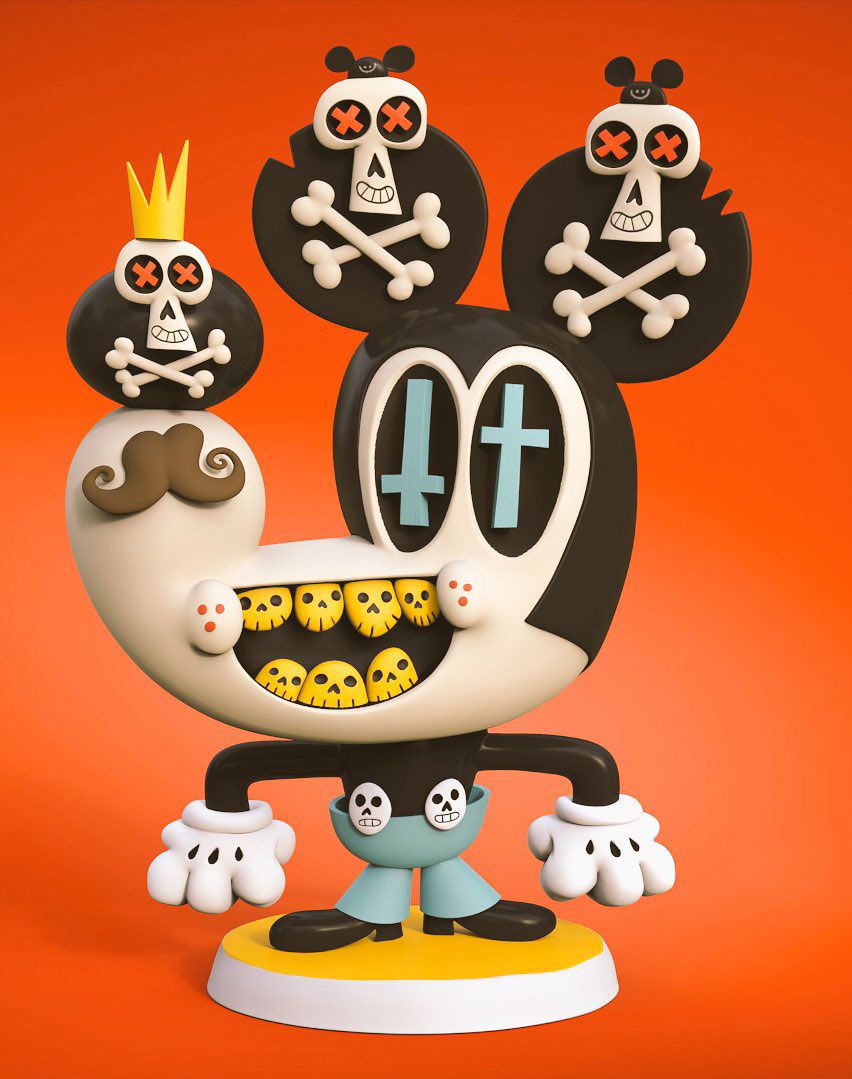 Yooooo, look at this!!!
Jorge R. Gutierrez
, director of "The Book of Life" movie, has teamed up with the folks over at 3DRetro to release the very cool looking Muerto Mouse as a vinyl figure! Teased in 2017 via Jorge's
Twitter
feed, this once 3D figure/concept (check it out to the left) is now a reality... and will be released at an event/party on Saturday, March 14th ( 3DRetro1851 Victory Blvd. Glendale, CA 91201)! Standing 7" tall and retailing for $80 a pop, this edition will be limited to 300 pieces and the first 50 people who buy one will receive a special art print... so cool! Oh, and if you can't make it to the event, these will be online at 3DRetro the following Sunday!