Designer Toy Universe exclusive Tarbus " the lover" Tardigrade!!!
The newest Tarbus the Tardigrade is getting ready to drop a special Valentines edition.
DoomCo Design
has teamed up with
Designer Toy Universe
to bring this cute little
"The Lover" Tarbus the Tardigrade
into existence. When the world ends and it's just you and your Tarbus that have somehow survived... Aren't you gonna be happy to have your loving little buddy by your side?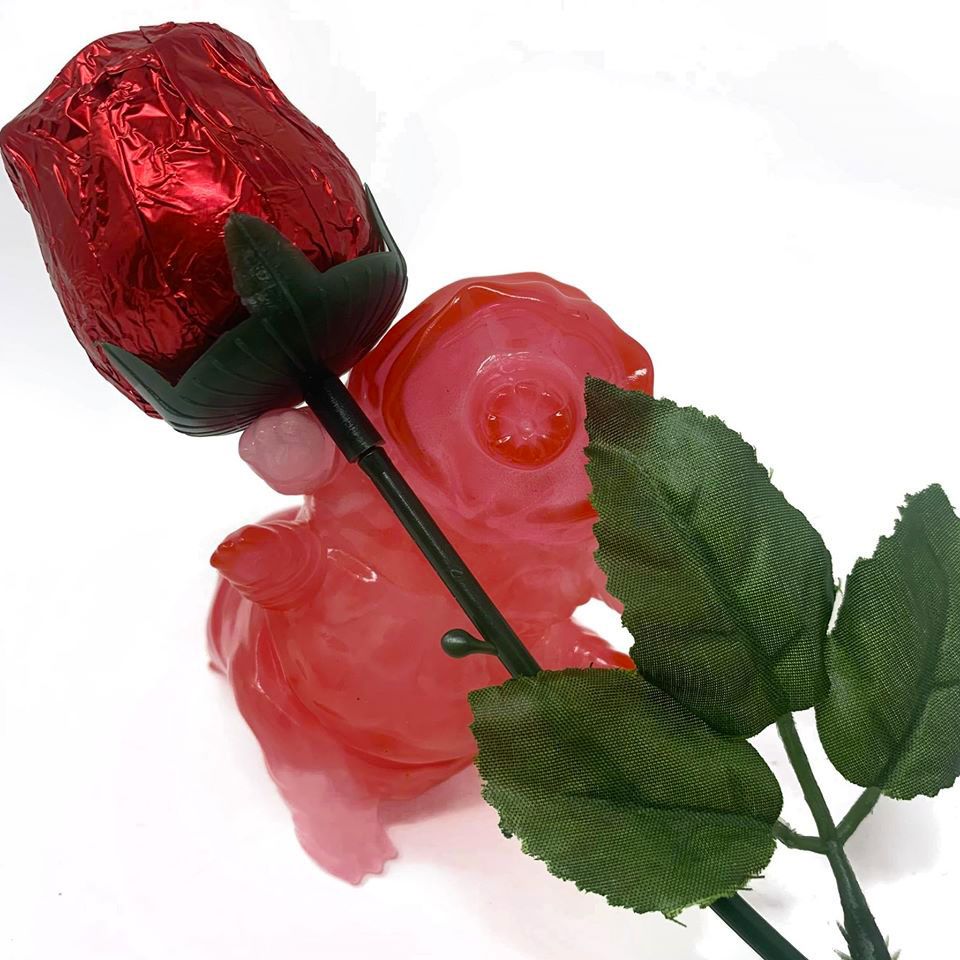 Each Piece stands at 3.25" tall and the run size on this translucent red and pink Tarbus comes in at 45 pieces. Oh and you know it wouldn't be a proper DTU group exclusive unless it had some glow in the dark in it... So of course they snuck some orange GID powder into the piece to make it really pop. If you'd like to snag one of these little guys head on over to Designer Toy Universe's
Facebook group
(Apply if you aren't already a member), and fill out the google form that's posted in the announcements section! Retailing for $25 a pop, don't miss out!