Mothership Gallery presents: YETI vs ALIEN!!!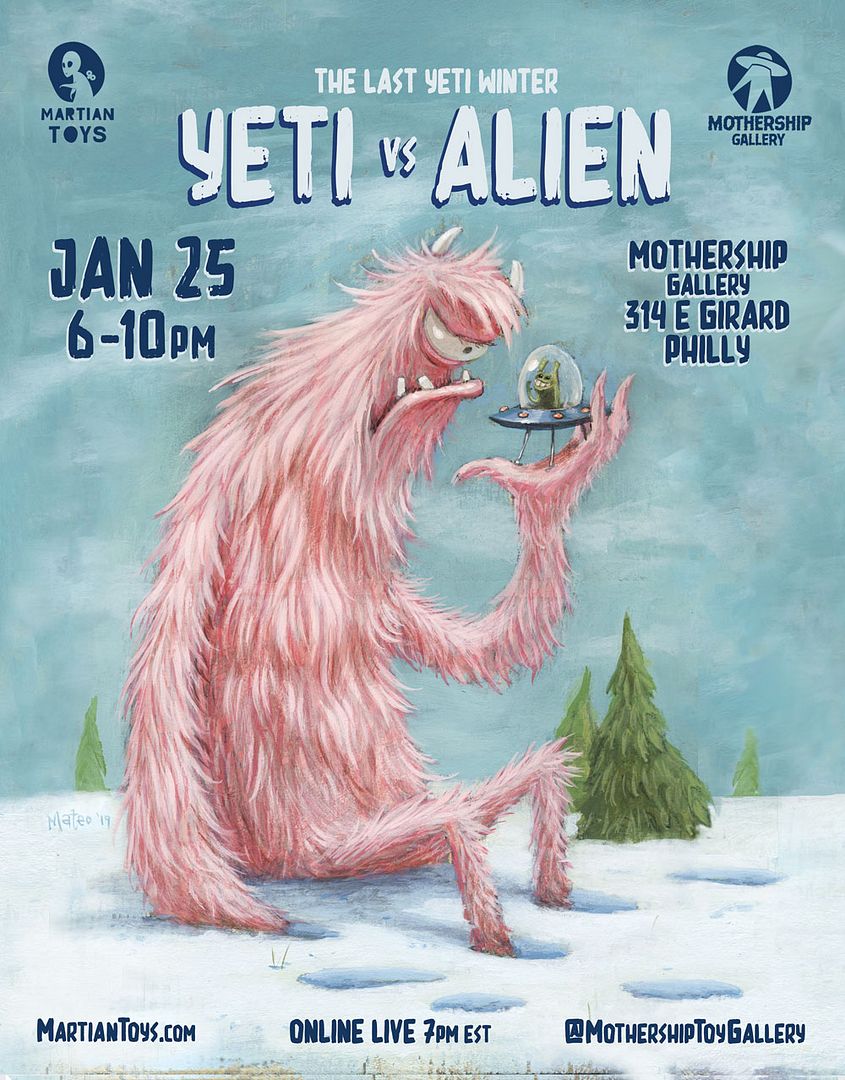 The mercury is dropping and the albino beasts of the cold are making their way from the mythical shadows from where they hide. Last year,
Mothership Gallery
saw Yeti's take a world stage and fight for international supremacy. This year a new threat enters the atmosphere causing the Yeti's worldwide to unite against their common enemy!
"YETI vs ALIEN"
kicks off this coming Saturday, January 25th from 6-10pm at Mothership Gallery (314 E Girard Ave. Philadelphia, PA 19125) and will feature over 40+ artists from all over the planet! Flyer art by Mateo Dineen with limited edition prints of artwork available as well! If you can't attend, the pieces will be online
HERE
at 7pm EST - so you can buy from the comfort of your home!