Mighty Jaxx presents: Skull Flower exclusive by Tara McPherson and Wish Upon Me MIDNIGHT edition by Yoskay Yamamoto!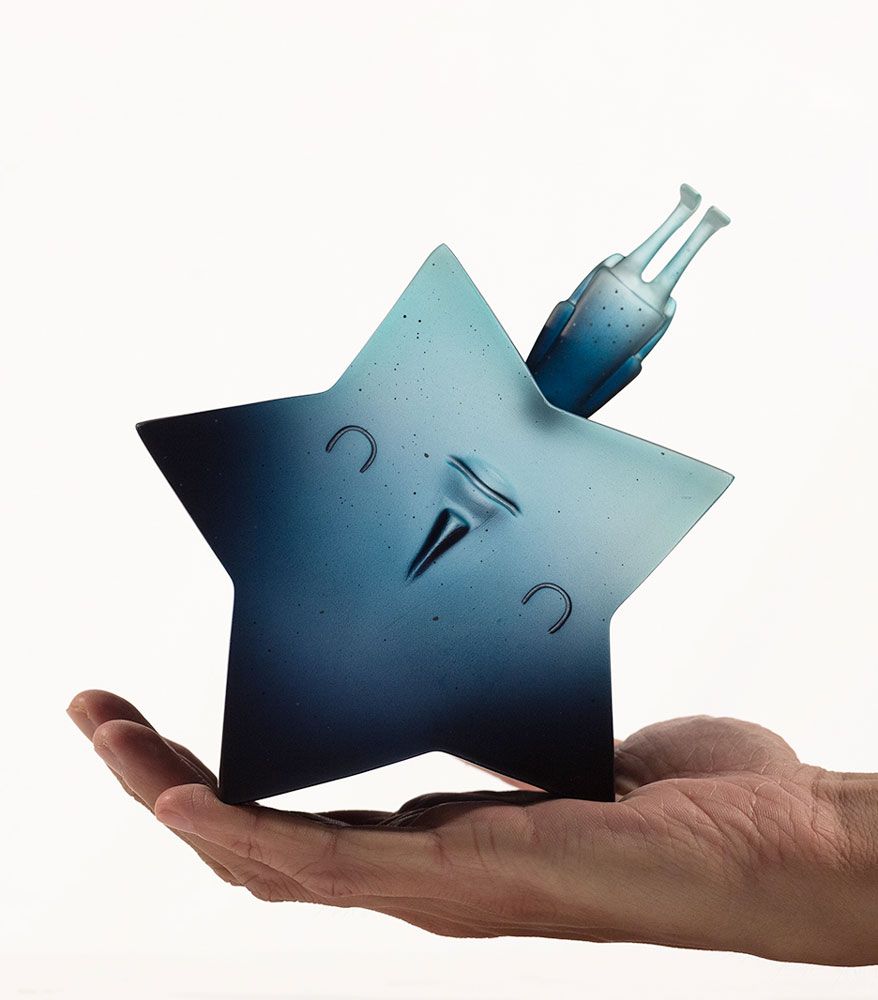 Mighty Jaxx
is rolling out the red carpet this Saturday for a dual release, both of which have us very excited... First up is the
Wish Upon Me MIDNIGHT edition
resin art toy by Yoskay Yamamoto! Close your eyes and make a wish as Wish Upon Me... falls across the mysterious midnight sky. The coveted collectible by Yoskay Yamamoto is back in its third clear resin variant - behold Yoskay Yamamoto's Wish Upon Me... (Midnight)! The 7" tall art piece is finished in a gorgeous blue gradient, mimicking the mystifying state of midnight; finished in a matte frosted glass effect. Captivating with its quiet brilliance, accentuate the translucency and gradient colors of this magnificent piece by placing it near a light source. Retailing
HERE
for $169 a pop, this is a pre-order and will ship Q2 2020!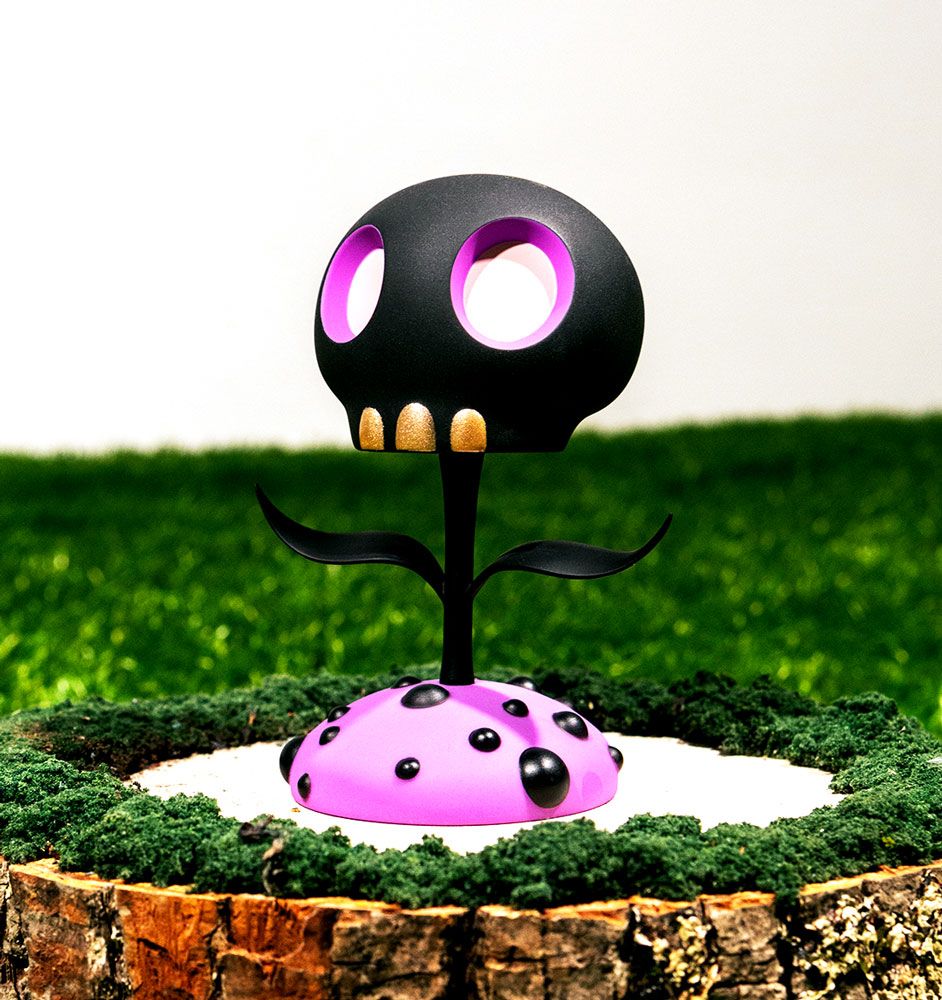 Up next is the Skull Flower by Tara McPherson... a very cool
Mighty Jaxx
exclusive colorway. The Skull Flower is one of the most famous icons and characters by artist Tara McPherson.
The Mighty Jaxx exclusive colorway
of the piece made its debut at Singapore Comic Con 2019 and is now available online in limited quantities. Featuring a regal purple and black paint job, the Mighty Jaxx exclusive Skull Flower is like no other. Standing 5" tall, this vinyl figure produced by ToyQube is in stock and ready to ship and will be available
HERE
this coming Saturday. December 14th at 6am PST for $55 a pop!