TOYZEROPLUS presents: AVO & FRIENDS Classic Series!!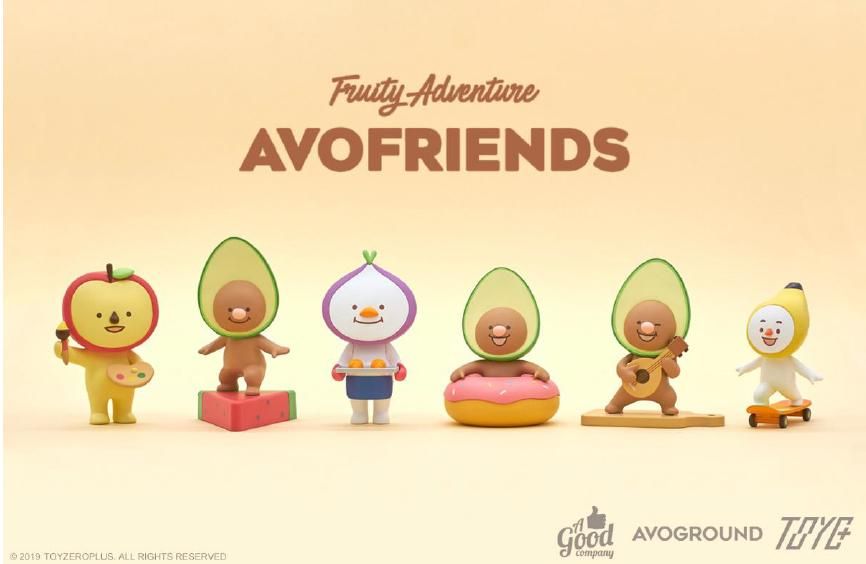 Avo, with his friends, Banami, Appie and Onie, are showing their favorite hobbies... and our friends over at
Strangecat Toys
have this super cute set up for pre-order now! The collector boxset contains 6 single boxes of 6 individual figures, which included:
Swimming Avo, Skater Banami, Ukulele Avo, Painter Appie, Baker Onie and Watermelon Avo
. Additionally, a character identity card is included in each individual box! Standing approximately 3" tall, these PVC figures are ready to make their way into your collections! Snag them up
HERE
for $11 per blind-box (Ships Jan. 2020)!