Super7 sofubi goodness for Dcon 2019!!!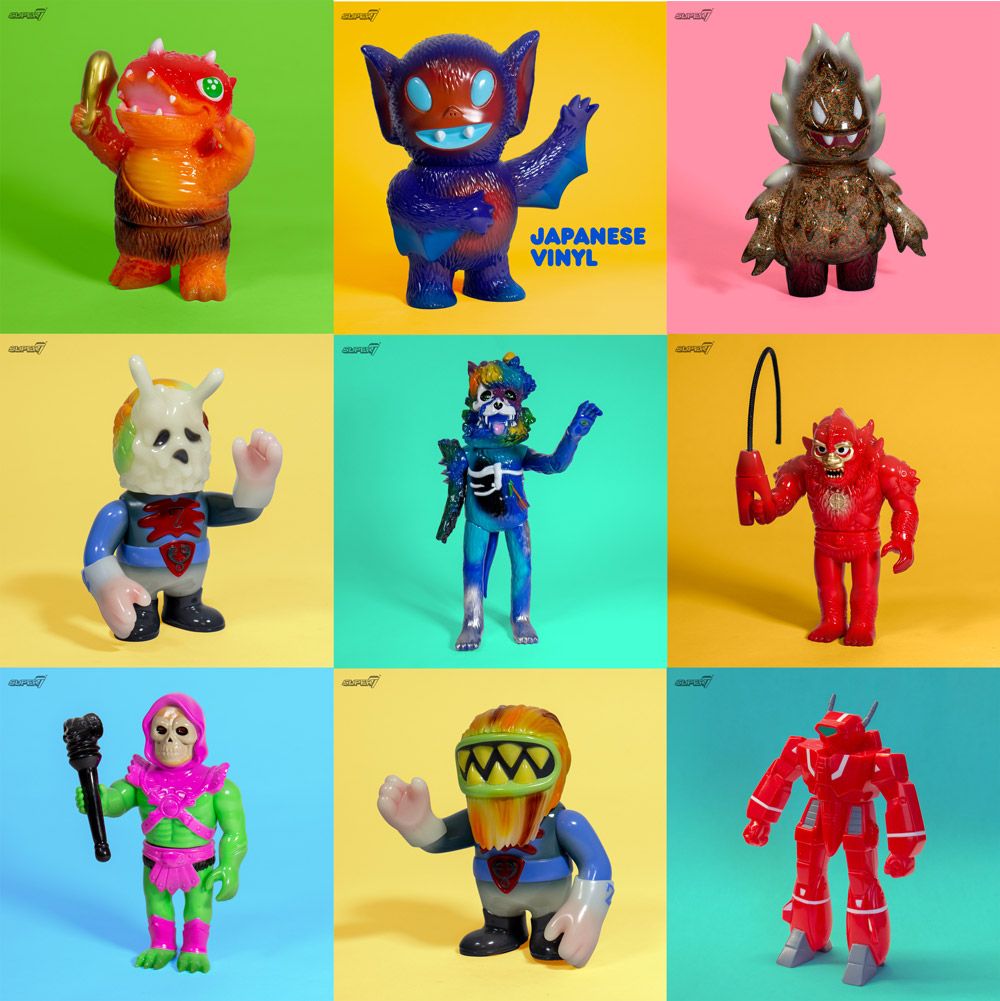 Super7
will be in Booth #2422 at DesignerCon this weekend... and it wouldn't be D-Con if they weren't bringing Super7 Japanese vinyls with 'em! Here's a preview of the handmade, hand painted, and imported from Japan vinyl goodies that will be available:
Escargot, Fungus Wolf (Dark Blue), Zombeard, Bat Boy (Purple / Red / Baby Blue), Caveman Dino (Orange), Honoo (Root Beer), Micros Figures (Wing Kong, Caveman Dino, Mummy Boy, Rose Vampire, Bat Boy, He-man, Skeletor in Flesh color), Rose Vampire Vintage (Flesh), Skeletor (Neon Green), and Beastman (Red)!
YES... this is what I'm talking about, more of this S7, please!!!